New secretary general for CECE
By Sandy Guthrie08 July 2014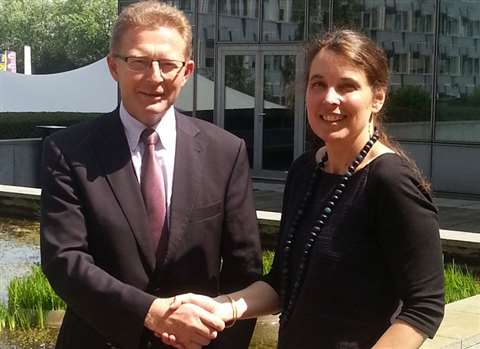 Sigrid de Vries has been appointed secretary general of CECE, the Committee for European Construction Equipment, replacing Ralf Wezel who was in the role for 12 years.
A partner in the public relations agency Quick Communications, de Vries will represent the sector to the EU institutions, and manage the association's Brussels office.
De Vries said, "The construction equipment industry forms an important part of the machinery manufacturing sector in Europe, and EU legislation has a direct impact on its ability to stay competitive.
"I look forward to promoting the interests of this industry towards the European Institutions, and working together with CECE members, partner associations and other stakeholders to achieve common goals."
Eric Lepine, president of CECE and managing director of Caterpillar France, said, "I firmly believe Sigrid will do an excellent job. She has a strong management experience and a very solid knowledge of both our industry and the Brussels' political environment. I am looking forward to working with her."
Wezel has left CECE to undertake new responsibilities within the VDMA – the German industry association – in Frankfurt.
Lepine thanked him for his commitment, adding, "Ralf has strengthened the role and influence of CECE throughout his time with the association. We wish him all the best in his new challenge."
De Vries, a Dutch national, is an experienced EU governmental affairs and communications professional. She served many years as director of communications at ACEA (the European Automobile Manufacturers Association) in Brussels, and later led the institutional relations activities of CNH Industrial in Europe.