New test hall for Tadano
By Laura Hatton15 August 2014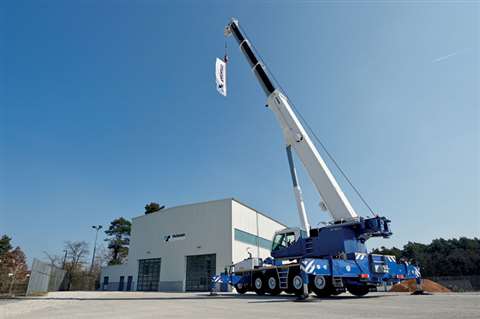 Crane manufacturer Tadano has built a new testing facility at its factory in Lauf an der Pegnitz, Germany.
The 800 square metre new building will be used to develop prototypes and to test new engines, the manufacturer said.
Rainer Reif, manager of the testing department at Tadano Faun, said, "We also see ourselves as an extension of the development department. In the test hall we carry out functional tests on mobile cranes: in doing so the crane is supported and its drive train or hydraulics system is tested with the engine running."
The building offers two radio-controlled factory cranes, which will be used for practicing service job for customers. "We are training our colleagues in field sales [so] they know exactly what has to be done and how much time is required for maintenance work and possible repairs. This time-optimised service goes down very well with our customers," Reif said.
The test hall is also equipped with a weighing system for vehicles to determine the axle and wheel loads.