New towable scissor available through joint venture
By Lindsey Anderson01 June 2009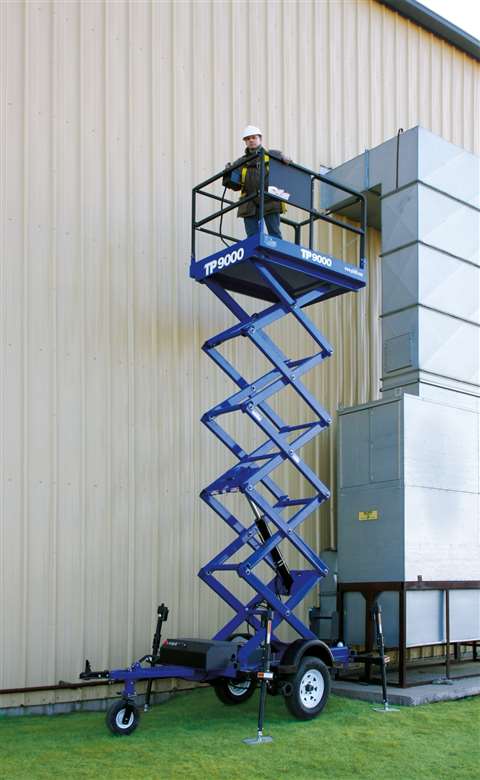 Portable Lift Equipment, Inc., has partnered with Silent Drive, Inc., to manufacture and distribute the TP 9000 mobile scissor lift. The TP 9000 is a towabale, auto-leveling scissor that does not require a separate trailer for transport.
The unit features a 48-inch by 64-inch platform with an extra 30-inch rollout deck extension and a 28-foot maximum work height. Power is provided by two 12-volt DC deep cycle batteries that provide 50-100 lifts per charge, the companies say. An onboard battery charger and 110 VAC power are standard on the TP 9000.
PLE says the lift meets all ANSI and CSA standards and features outrigger legs, non-slip steps and an optional auto-leveling feature can be added for additional safety. The scissor can also be customized for certain applications.