New truck mount manufacturer in India
By Partha Pratim Basistha08 November 2016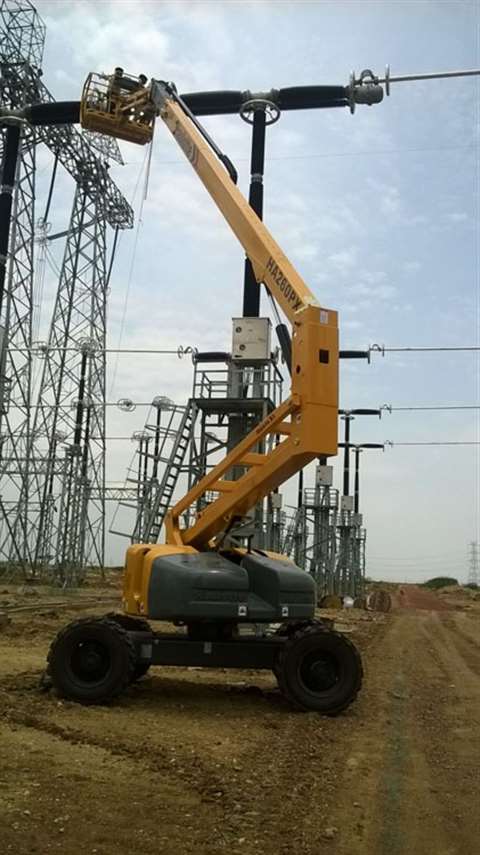 Gemini, distributor for Haulotte in India, is to set up a truck mount manufacturing plant to meet growing demand for the equipment in the country.
Faster project completion and tight maintenance schedules have led to an increase in demand for truck mounts in India. According to industry estimates, close to 1000 units are working in India.
The equipment is being used in street light maintenance, wind turbine maintenance and the inspection, maintenance and restoration of bridges and other structures, as well as maintenance of cables, structural painting work, facade cleaning, tree pruning and cutting. The demand potential of these units is estimated at 200, and more.
The company is already partnered with CTE and France Elevateur to market their truck mounts in India. Under the agreement, it is selling CTE's 15m to 62m machines and France Elevateur's lower working height units of 9m-15m with basket capacities between 200kg - 600kg.
The platforms are mounted by Gemini on Indian truck chassis with gross vehicle weights between 3.5 tonnes to 32 tonnes.
Gemini has recently delivered CTE ZED 29 and ZED 26 articulated boom lifts in India, with the 26m unit supplied to a Mumbai-based rental company and mounted on a 9 tonne GVW Indian Tata lpt-909 chassis, while the 29m unit is on an 11 tonne GVW Tata 1109 chassis.
According to Rajiv Sethi, sirector, Gemini, "With rental rates under pressure in India, it is vital that the owners of AWPs have sizeable job volumes. With the ability to cover long distance at a very short time and easy mobilisation, they find the equipment suitable for use. Seeing the positive response of the equipment, we will manufacture these machines in India with the technical support of our principals in near future."
Read more about the Indian AWP market in the feature set to be to be published in the November/December issue of AI.