New Vice President of Engineering/R&D at GOMACO
By Andy Brown24 April 2023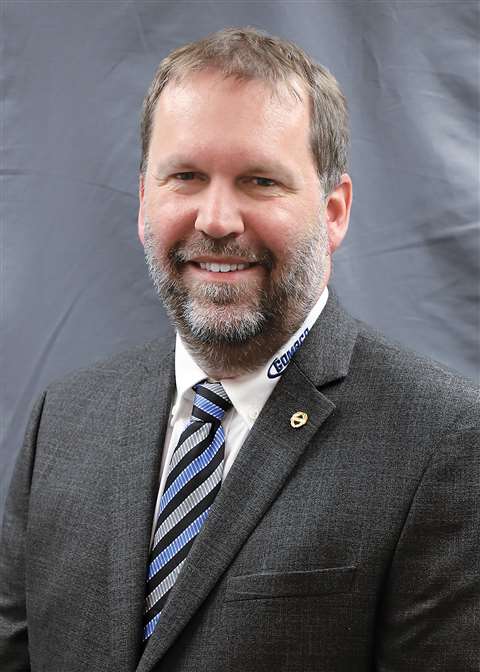 Concrete paving technology company GOMACO has announced that Scott Pedersen has been named as the company's new Vice President of Engineering/Research and Development (R&D).
Pedersen, who has been with the US-based company since 1995, replaces Kevin Klein who recently retired after 39 years of service to GOMACO, serving as a Vice President for the company the past 16 years.
Under Klein's leadership, GOMACO saw the advent of new models of curb and gutter machines, including the GT-3600 capable of pouring a two foot radius, and slipform pavers like the GHP-2800 with dual-telescoping abilities, along with several other models in the company's full line of concrete paving equipment.
He also oversaw the evolution of the company's machine control system and the advent of G+controls, GOMACO's own industry-leading and proprietary control system. The advancement of the control system also helped make stringless paving possible. Klein and GOMACO worked closely with Leica and Topcon to help develop, test, and prove stringless paving systems for slipform paving and curb and gutter applications.
"With heartfelt admiration and appreciation, I would like to say thank you to Kevin for all his hard work, leadership, and dedication to GOMACO and our customers," Kent Godbersen, GOMACO's Vice President of Worldwide Sales and Marketing, said. "Kevin was always the go-to person when sales needed assistance in taking care of customers. His professionalism and positive attitude will certainly be missed."
"Scott, as our R&D Manager, is the natural replacement for Kevin," Grant Godbersen continued. "He has worked closely with Kevin and managed the projects and personnel of the department and the R&D shop for the past 14 years. He's travelled extensively for GOMACO, meeting with our customers at trade shows and on their job sites to test new machine ideas and concepts and discuss their equipment needs face to face."