New Wabco R&D centre
By Thomas Allen29 August 2018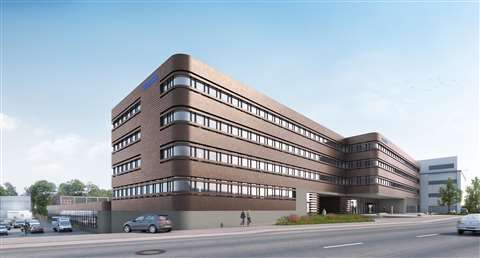 Wabco, a German-based supplier of vehicle control systems, has opened a new research and development (R&D) centre in Hanover, Germany.
At a cost of almost $30 million (€25.7 million), the new Global Technology and Innovation Centre has been built to significantly expand the company's global product development and engineering capabilities to deliver its next generation of innovations aimed at supporting the industry's migration towards increasingly autonomous, connected and electric vehicles.
To this end, the 11,500m2 facility – Wabco's largest R&D hub – includes contemporary workspace for over 420 employees based in Hanover, as well as visiting engineering project teams from across the world, and is equipped with state-of-the-art laboratory and testing facilities.
It was said that the centre would be at the vanguard of Wabco's next generation of autonomous vehicle control and advanced driver assistance technologies, such as active braking, active steering and electronic stability control.
Jacques Esculier, the company's chairman and CEO, said, "This facility represents a major step to further enhance Wabco's capacity and capabilities in advanced systems development and integration. By connecting this new hub to the rest of Wabco's world, we are optimally positioned to anticipate and accelerate development of the technologies necessary for higher levels of vehicle autonomy, connectivity and electrification that our customers seek globally."
In addition to this new centre, Wabco is planning to invest $21 million (€17.99 million) to expand its commercial vehicle testing capabilities with the extension of its unique test track for heavy-duty trucks and buses at Jeversen, near Hanover.