Niftylift opens new U.S. facility
By Lindsey Anderson22 October 2020
Niftylift has opened a new North American distribution facility in Greer, S.C. The 5-acre siteincludes a 30,000-square-foot warehouse and 5,000-square-foot office where a staff of 20 are employed.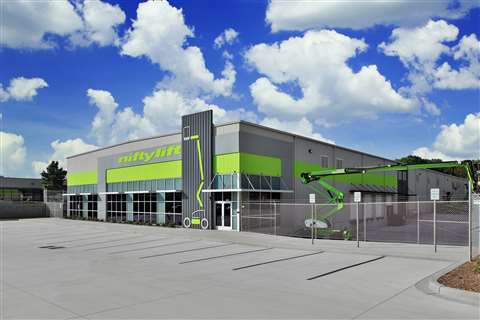 "We've worked hard over the last 25 years to provide our U.S. and Canadian customers with the best products and most comprehensive customer service we can and our investment in Greer will help us to ensure that both remain world-class," said John Keely, managing director of Niftylift. "In the aftermath of the Covid-19 pandemic, we all face new economic challenges and Niftylift is proud to be able to invest in the U.S. economy."
The facility became fully operational in June and will manage machine distribution and offer service and spare parts support for the region.
Jon Hedlund, VP of sales/operations and Ed Duvall, general manager for Niftylift's North American management team echoed Keely's sentiment: "We are so very proud of the strides and accomplishments we have made. Our new facility is the result of decades of hard work, all the while remembering that it's our customers who have made us as successful as we are. As we continue to grow we will be playing an active role in the success of our local community and are committed to building on the customer trust we have earned as we look forward to the next 25 years and beyond."