Nooteboom trailers for Van der Vlist
By Laura Hatton10 December 2014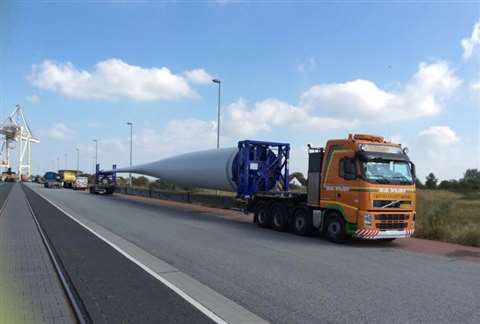 European specialist transport company Van der Vlist has taken delivery of several new Nooteboom trailers for transporting wind turbine components.
Van der Vlist has purchased Nooteboom trailers capable of handling turbine blades up to 69 metres long. The trailers also have clamp attachments to secure the blades, a company spokesperson said.
Also purchased were new clamp trailers for transporting turbine tower sections. The trailers can take a section at up to 95 tonnes each, a spokesperson said.
The trailers will be used across Europe.