Norberto Odebrecht dies at 93
By Chris Sleight21 July 2014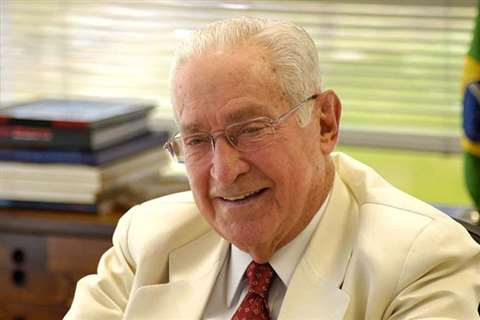 Norberto Odebrecht, the founder of the construction company that bears his name has died at the age of 93. According to iC's league table of the world's 200 top construction companies, Construtora Norberto Odebrecht is the world's 30th largest contractor and the biggest in Latin America.
Born in 1920, Mr Odebrecht founded his construction company in Salvador, in Brazil's Bahia state in 1944. Early work included several projects linked to the city's port and shipyards. By 1973 the company had a national presence, and started to internationalise towards the end of that decade. Today the company has a presence in 23 countries and employs some 200,000 people.
Mr Odebrecht handed day-to-day running of the business to his son Emílio in 1991, but remained as chairman. He stepped down from the business all together in 1998, to focus on the work of the Odebrecht Foundation, which he set up in 1965 to undertake social development projects in Brazil. This saw Emílio Odebrecht, take over as chairman of Odebrecht, a position he holds to this day. Marcello Odebrecht, a grandson of Norberto Odebrecht was named president and CEO of the group in 2008.