Nordic Crane acquires Danish crane company
By Niamh Marriott24 June 2022
Nordic Crane has acquired 70 per cent of Danish crane company Kran-Kompagniet.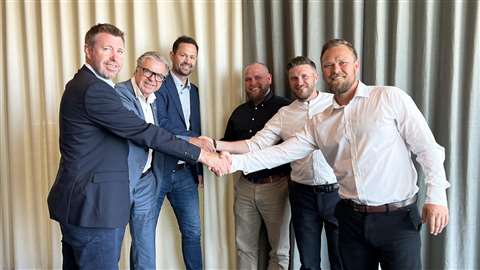 This means that Nordic Crane will now be a supplier of all types of lifts in Denmark as well as Norway and Sweden.
The company was started 10 years ago by brothers Morten and Erik Mortensen and their friend, Casper Petersen.
"We have had ten very good years with great success, but to take part in larger scale of projects we need increased volume.
"We are looking forward to this partnership with Nordic Crane, which will give us an opportunity to develop further, and make it possible for us to have a larger share of the Danish market," said Erik Mortensen, co-owner of Kran-Kompagniet AS.
"We have been looking for a partner in Denmark for a long time and found a good match in Kran-Kompagniet. We are excited about this Danish adventure ahead," added Morten Heli-Hansen, director of Nordic Crane.
Kran-Kompagniet will be profiled as Nordic Crane. It will continue to be led by Casper Petersen, while Morten and Mikkel will be responsible for the Danish departments on Zealand and Jutland.
Nordic Crane works across the Scandinavian mobile crane market, both within truck cranes and transport services.
It has 350 mobile and truck cranes, and is part of Kynningsrud group, headquartered in Halden, Norway.