North America's first small modular reactor sees construction deal signed
By Neil Gerrard30 January 2023
Infrastructure company Aecon and engineer SNC-Lavalin has signed a deal to deliver what they claim will be North America's first grid-scale small modular reactor (SMR).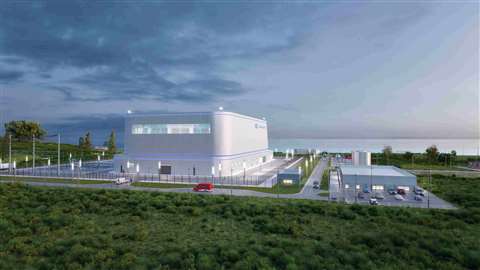 SNC Lavalin's subsidiary Candu Energy has entered into an agreement with Ontario Power Generation (OPG) for the Darlington New Nuclear Project.
The project aims to deploy General Electric Hitachi (GEH) Energy's BWRX-300 SMR before the end of the decade.
Aecon, SNC-Lavalin and GEH have signed a six-year deal with OPG and will work under an integrated project delivery (IPD) model. Under the deal, GEH will develop the technology for the small nuclear plant, designing and supplying major components. SNC-Lavalin will serve as architect and engineer. Aecon will provide all construction services, including project management and construction planning.
The new 330MWe plant will produce enough electricity to supply over 300,000 homes.
In October 2022, the state-owned Canada Infrastructure Bank (CIB) agreed to commit CAN$970 million (US$715 million) to the project.
SMRs 'integral to growth'
Jean-Louis Servranckx, president and chief executive officer, Aecon Group said, "Nuclear power and SMRs are integral to Aecon's growth strategy and will play a significant role in advancing global progress towards achieving sustainability targets and a net-zero economy by 2050."
Joe St. Julian, president, nuclear, SNC-Lavalin, added, "Following our on-time, on-budget success working with OPG on the refurbishment of Darlington's existing Candu reactors, we are very pleased to contribute our expertise with our alliance partners on this exciting new build."
"Canada was the second country in the world to ever generate commercial nuclear power. Together with our alliance partners, we will ensure Canada again leads the way to advance an exciting new frontier in nuclear energy. We continue to work with SMR vendors in Canada and around the world to bring more of these reactors online, coinciding with a rise in interest from jurisdictions looking to use nuclear power to decarbonize their energy mix, while maintaining their energy self-sufficiency."