North America's top contractors aim to minimise exposure to coronavirus
By Jenny Lescohier01 April 2020
North America's top construction firms are continuing to work where it's allowed but are utilising a variety of measures to keep employees safe in the face of the worldwide health crisis caused by the coronavirus pandemic. Most have teams dedicated to the daily assessment of risks to workers.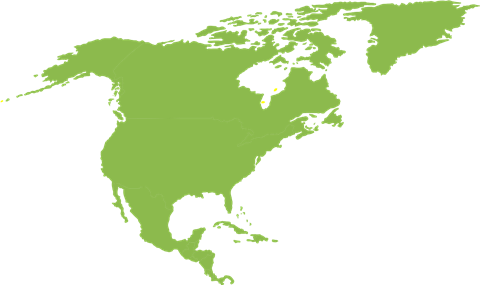 From project sites to offices as well as meetings and travel, these firms are working to mitigate the spread of the virus that has stricken nearly one million people and upended economies all over the world.
Skanska, for example, a multinational firm based in Stockholm, Sweden, and its American subsidiary, Skanska USA Building Inc., are relying on its Safety Health Environmental Management System (SHEMS) which it has had in place for two decades. The company has implemented additional health and safety measures to address specific exposure risks, including enforcing a zero-tolerance for working sick policy and new screening measures at jobsite entry gates.
It has also increased and enhanced cleaning and sanitising by third-party specialist cleaning contractors of high touch surfaces, high traffic areas, equipment, tools and vehicles.
According to the company, "Skanska's COVID-19 specific health and safety response is based on guidelines and recommendations by the Centers for Disease Control, Occupational Safety and Health Administration, and World Health Organization and construction industry sources.
"We will continue to develop good practices, take additional preventive steps, and seek global, national and regional health authority and industry guidance," its website states. "During the COVID-19 crisis we will maintain open lines of communication with all stakeholders and do our part to fight the further spread of the virus, keep our projects running safely and support our communities through this exceptional and difficult time."
At Turner Construction Co., a Hochthief subsidiary based in New York, NY, the company aims to reduce employees' risk of exposure to coronavirus by the now-standard practice of providing on-site hand washing stations and directing employees who can work remotely to do so, but the company is also disinfecting work areas, and implementing strategies for staggering and reducing density and duration of workers being in any one place.
"We are cleaning and disinfecting frequently touched objects and surfaces," the company states on its website. "These areas include: hoist, break/lunch areas, lunch tables, microwaves, coffee machines, turnstiles, handrails, buses for transport of workers, doorknobs, bathrooms, and all common areas."
In addition, "Employee participation in business meetings, conferences or events are suspended. We will utilise remote conferencing technology tools to keep our people and our partners connected."
Turner's COVID-19 Action Team is devoted to "establishing the manners in which we protect and support people, share information, reduce the potential for the spread of the virus, and support the continuity of our operations," the company says. "The team has developed and will continue to refine protocols for responding to this dynamic situation."
Meanwhile, Turner is monitoring worldwide supply chains for actual delays that could affect the company's ability to maintain work schedules.
Like Turner, Skanska has a team dedicated to managing risks associated with COVID-19.
"Skanska has established a US COVID-19 Coordination Response Team, as well as Local Coordination Response Teams in every market," the company states. "These teams are tasked with monitoring this evolving situation, sharing information, implementing protocols, reducing exposure to the virus, and supporting our teams and operations.
"Employees have access to an internal website via the web or an app. This site provides daily updates related to COVID-19, Skanska recommended policies and more."
For its part, PCL Construction, based in Edmonton, Canada, has created its Pandemic Response Committee which meets daily to assess the current situation and adjust response as necessary.
"As PCL builds critical infrastructure across North America, we will continue to evaluate our safety measures and standards throughout our operations, ensuring the wellbeing of our employees, their families and the communities we serve," the company states. "We will continue to follow guidelines set by government authorities and act responsibly to help contain the spread of COVID-19."
PCL is also asking employees to work remotely where possible, supporting staff with collaboration technology to aid in critical ongoing projects, and reducing employee populations through staggered breaks and lunch schedules, implementing jobsite access checks and practicing social distancing.
In addition, PCL is "Encouraging the use of our Employee Assistance Programs in the U.S. and Canada for anyone who needs additional support during these unprecedented times."