NTS seeks added value with mobile app
By Joe Malone21 March 2017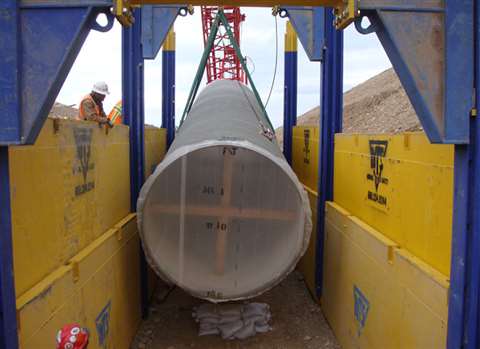 US-based trench and traffic equipment rental specialists National Trench Safety (NTS) has launched a new mobile app for its customers.
The app – which is available on the AppleTM Store for both iPads and iPhones, and GoogleTM Play Store for Androids – was designed to give its customers on-the-go access to NTS checklists, data and protection standards information, said the company.
The NTS Mobile App is free of charge to users, and the company said it had planned several updates over the next few months to further enhance the product. It added it was actively seeking customer feedback to help increase its value to the construction industry.
Ron Chilton, president of NTS, said, "We're really pleased to be announcing the rollout of the new NTS Mobile App. We believe we have created a tool with a lot of unique functionality built into this app that will make it a must have item for contractors and their crews.
"One of the features we're most excited about is the app's ability to allow a contractor's competent person to complete an electronic excavation daily checklist, to log that checklist for future reference and the ability to print, text and or email those logs."
For more information about the NTS Mobile App, its features and how to download it, visit www.ntsafety.com/ntsmobileapp