Nuclear plant demolition accelerated
By Leila Steed12 October 2020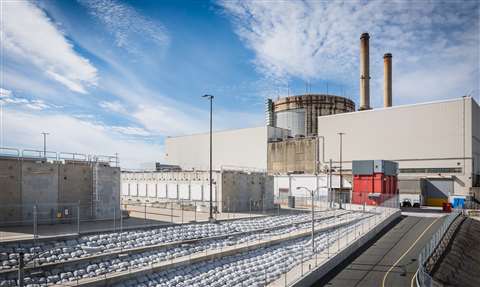 The Crystal River Nuclear Plant in Florida, USA, is to be decontaminated and dismantled 50 years ahead of schedule.
The go-ahead for the new demolition timetable was announced by Accelerated Decommissioning Partners (ADP) - a joint venture between international demolition company NorthStar Group Services and specialist nuclear supplier Orano USA - after it completed the licence transfer and became the plant's official operator.
The transfer of the operator licence to ADP from the plant's owner, Duke Energy Florida, was only recently approved by the US Nuclear Regulatory Commission after a 14-month-long review.
Scott State, CEO of Accelerated Decommissioning Partners, said: "Our experienced team of decommissioning experts provides a turnkey solution to Duke Energy customers for a fixed price on a guaranteed schedule. We are committed to being good partners with Duke Energy, state and federal regulators and the local community."
Duke Energy Florida, a subsidiary of fortune 150 company Duke Energy, originally planned to decommission Crystal River Nuclear Plant in 2074.
The date was later brought forward to 2067 and then in 2019 the company said that bringing the decommissioning schedule forward to 2020 was more cost-effective, and that it could be done without passing on costs to its customers. Duke energy Florida said it would also allow unused money from the plant's decommissioning trust fund to be returned to customers sooner and would enable faster restoration and redevelopment of the nuclear plant property.
Now that ADP is the licensed operator of Crystal River Nuclear Plant, decontamination and dismantling works on the 5,100-acre (20 sq km) can begin. The new schedule will see the removal of the plant's nuclear components completed by 2026 and the demolition of all structures (except the dry cask storage facility) start in 2026 and finish by 2027.