Nylacast wins apprenticeship and training award
By Laura Hatton02 June 2014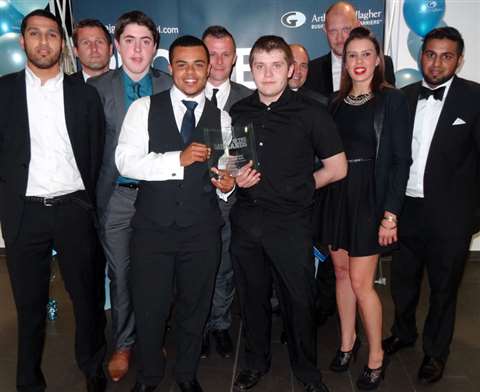 Nylacast, a UK polymer engineering company, has been awarded the winner of Insider's Made in the Midlands Apprenticeship and Training Award 2014.
The award was presented during an awards dinner at the Edgebaston Stadium in Birmingham, UK, on Wednesday 21 May. Other companies competing for the title included Siemens and Caparo Industries.
Ian Mallabone, Nylacast group HR and training manager, said, "As a business we recognised the need to actively combat the skills shortage within engineering; this led to the establishment of a robust, rigid apprenticeship programme in 2011. With our most valuable asset being our people we also took the decision to invest in and create our own dedicated engineering training academy in 2014, in addition to facilitating our apprenticeship programme the academy also allows us to nurture talent and realise potential within our own workforce and company by tailoring and delivering specific training programmes across all areas of Nylacast."
Lewis Noble, an apprentice at Nylacast, said, "After just 30 months on my apprenticeship programme I am a very competent setter and basic programmer within the milling department and I complete one-off jobs. I feel that Nylacast will provide me with an excellent career in engineering and I personally believe that I can achieve a position within the company as a very skilled programmer within the milling department. I also really enjoy working for Nylacast."
Junaid Makda, Nylacast marketing manager, said, "With a strong focus and commitment to continuous development, Nylacast are elated not only to have won this award, but to be amongst a great set of finalists. The award is well deserved both by the enthusiastic apprentices and our dedicated employees across all areas of the business who get involved with our training, development and apprenticeship programmes."
After winning the award, Nylacast was automatically entered into the national Made in the UK awards held on 21 July 2014.