O'Keefe starts journey to new home
Specialist contractor the O'Keefe Group has completion the first phase of relocation as its plant division moved into a £5 million (US$ 6.4 million) facility.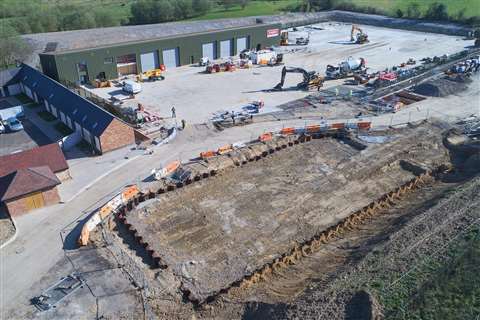 After almost 30 years of being based in the south of London, United Kingdom, the company is moving its head office to the 4 ha (10 acre) Cricketts Farm site in neighbouring Kent next year.
O'Keefe has also purchased an office near London Bridge to facilitate their London and Demolition management teams, which generate around £70 million ($90 million) of the group's annual turnover.
The majority of O'Keefe's head office workforce will make the move to Kent and the company expects to recruit additional staff once the new building is up and running.
"We bought Cricketts Farm four years ago with the intention of eventually making it our headquarters site," said CEO Patrick O'Keefe.
"But the need for the plant division move was earlier than expected. This was due to how the business has grown, particularly over the past few years."
Managing director Lee Horsley added: "This is probably the most significant event in our recent history."
As well as the relocation, O'Keefe has invested more than £2.5 million in new plant and machinery this year.