Obituary: Michael Liptak
By Niamh Marriott20 June 2022
With regret we report the death of Michael Liptak, co-founder of All Erection and Crane Rental.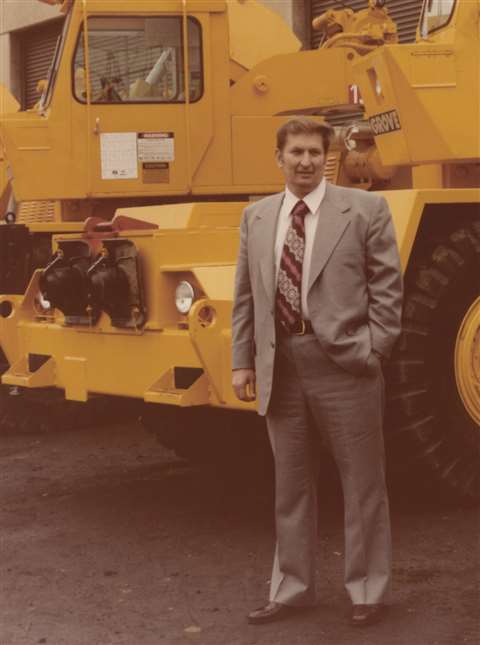 He died recently aged 91.
Together with his wife, Marvine, and brothers Lawrence and Jake, Michael founded the company in Cleveland, Ohio, with a single crane in 1964.
It grew into one of the largest privately held crane rental company in North America, boasting 33 branches and a fleet of more than 3,500 cranes.
Up until his final days, Mike was still involved in daily life at All, visiting branches and offering his advice and expertise.
"Before there was an All Crane," explained Mike's son, Michael Liptak, current CEO and president of the company, "there was a man driving dump trucks in a quarry. He drove truck, operated cranes, fixed cranes when they broke, and saved enough to buy new ones when they were needed. From that foundation, he built everything we know here at All.
Known to many as Big Mike, he never stopped being excited about the basics of the business, his son said. 
"Everything Dad did was for the thousands for whom he provided jobs over the years," said Michael. "That was never lost on me or the rest of the second and now third generation family working at All. We were all lucky to have the shade of his mighty shadow."
Michael credits his father's vision for helping to guide the company to its current success. Always about balance, Mike knew that steady growth coupled with impeccable quality were the keys to longevity.
Liptak also recalls a driven man who always had time for family. "Everyone here is treated like family – and many actual families make All their life's work. That all started with Dad. He created a place where everyone was welcome, and the sky was the limit as far as advancement. He's my inspiration, both as a leader and a person. To say he will be missed is a monumental understatement."