OHR partners with India Infrastructure Research
By Thomas Allen29 July 2020
Specialist market research and forecasting company Off-Highway Research (OHR) has partnered with India Infrastructure Research to provide clients with access to a new range of reports on the infrastructure market in India.
The studies provided through this collaboration are among the most extensive and thoroughly researched reports available, according to OHR. The insights they provide are intended to help people identify opportunities in the market.
OHR Managing Director Chris Sleight said, "India is one of the largest and fastest-growing infrastructure markets in the world.
"The undeniable need for investment is backed by a government which has taken strides to remove bureaucratic barriers and speed up the execution of projects. This environment provides enormous opportunities to the international construction and investment community to participate in India's growth and benefit from the dynamism of the sector.
"I am delighted that we've been able to partner with India Infrastructure Research and that we'll be able to put their excellent information in front of a new, wider audience."
The reports, which are available in the Construction Markets section on www.offhighway-store.com, cover segments including roads, rail, ports, waste water and tunnelling.
Alok Brara, CEO of India Infrastructure Publishing said, "Our partnership with Off-Highway Research will help construction professionals around the world understand the enormous opportunities which exist in the Indian Infrastructure market and for them to grow profitable businesses here."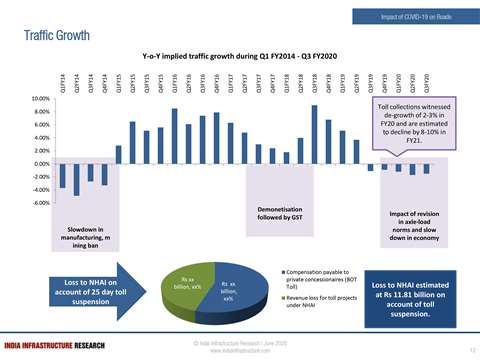 Ritika Arora, Director of Research at India Infrastructure publishing, added, "With our large and experienced team of researchers, we are able to process vast amounts of information and provide insights to clients which they simply can't find anywhere else."
India Infrastructure Research produces multi-client research reports in the areas of energy, transportation, urban infrastructure, telecommunications, and infrastructure finance.
The business is a division of India Infrastructure Publishing, which provides information, analysis and insights on the infrastructure sectors in India through magazines, conferences, newsletters and research reports.