Online planning center launched for construction hoists
By Leila Steed13 February 2023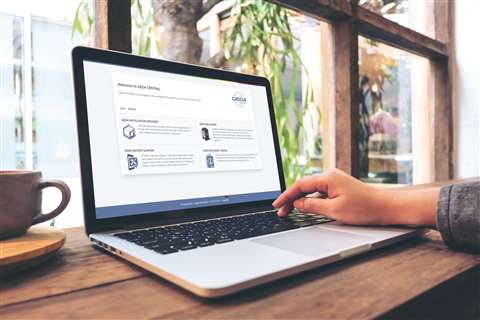 Construction hoist specialist Geda has launched an online service called Geda Central, through which users can access four tools to help them design and manage their onsite transport platforms. 
Accessible via smartphone, tablet and computer, the digital platform includes the Installation Designer tool for hoist anchoring and ground force calculations. 
"The installation situation can be entered quickly and easily to find the optimum installation configuration for individual projects – at any time," said the Germany-based manufacturer.
For digital planning, the site's BIM Center tool provides range of downloadable hoist models and accessories in various file formats.
This means users can optimise project planning by viewing simulations of the construction processes. 
Also included is the Instant Support feature. A troubleshooting tool that provides answers to common questions, solutions to "smaller problems in practical application" and a "tips and tricks section for GEDA products". 
The fourth service in Geda Central is the Geda Document Center. Here users can access and download all the required documentation for their construction hoists.
Geda said, "While some features are available without logging in, the complete range of functions requires a simple registration process."
Describing its digital transition as "a very high priority", it added, "And these features will soon be joined by others."
"It is very important to us that this is a constantly evolving tool subject to continuous improvement, in line with the Geda products."