Onsite Rental expands lighting fleet
By Leila Steed29 November 2019
Onsite Rental Group has expanded its range of lighting equipment with the addition of a number of SMC TL55 solar powered lighting towers.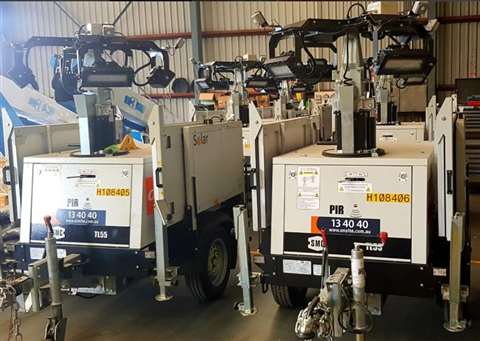 Rhys Kinder, Regional Asset Manager at Onsite, said, "We need equipment that can be relied on to do the job and SMC is a proven brand in the Australian market.
"The TL55 Solars will appeal to customers requiring sustainable options and enable us to widen our offer."
The addition of the new SMC units, which are said to be both sustainable and low maintenance, brings the rental company's fleet of SMC TL55's to a total of 20 units.
The model is equipped with both battery and mains power supply to allow for flexibility on site and, according to manufacturer Morris Site Machinery, produces zero noise and emissions.
According the manufacturer, the model can run indefinitely in the right light conditions with up to 500 hours run time from the battery using auto dim LEDs and PIR sensors.