Optimism at Spanish show
By Sandy Guthrie19 May 2017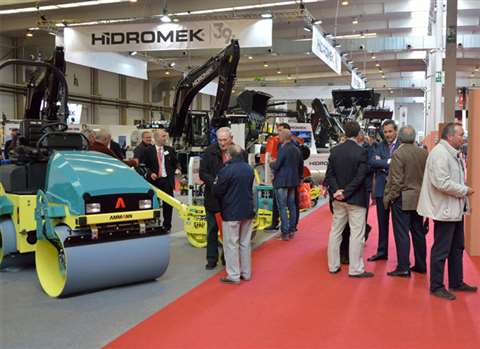 The number of visitors to the latest Smopyc trade fair at Feria de Zaragoza in Spain reached 55,317, and is said to have shown a sector that was more confident and optimistic than has been seen recently in Spain.
There was more than 65,000m2 of exhibition space with a total of 870 companies, of which 488 were international brands from up to 49 different countries.
The show was the 17th International Trade Fair for Public Works, Construction & Mining Machinery, and the fair was said to offer a boost to the domestic market, and to help strengthen relationships in such relevant areas as North Africa and Latin America.
The first Torres Quevedo – New Ideas Machinery Award was held. This allowed Feria de Zaragoza to recognise the talent of university students who represent the future of the sector. There was also an exhibition of projects produced using recycled materials.