Output recovers in Great Britain
By Thomas Allen13 August 2018
Construction output grew by 0.9% in the second quarter of 2018, according to recent figures released by the Office for National Statistics (ONS).
This comes as welcome news after a 0.8% fall in the first quarter of the year. As a result of the recent improvement, construction output was said to have reached a level that is 30.2% above the lowest point in the last five years, seen in July 2013, and it has returned to the levels seen at the end of 2017.
The ONS said it was difficult to determine if the growth resulted from warm weather specifically helping to boost the value of work, a bounce-back effect from a poorer start to the year due to the adverse weather conditions in February and March, or if it was simply in line with the usual seasonal pattern that tends to be observed at this time of the year.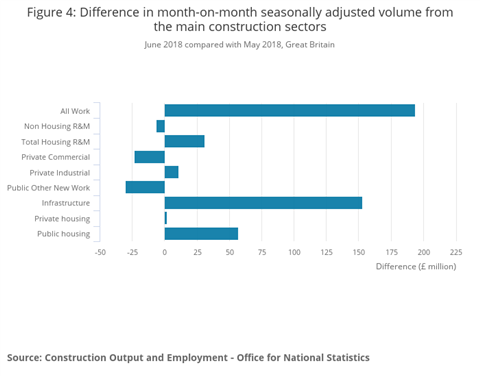 Figure 2 shows that the £364 million (€406.8 million) increase in output in the three months to June was driven most significantly by a 2.7% growth in repair and maintenance work, recovering from a weak start to the year with an increase of £262 million (€292.8 million) over the period.
Also, public new housing was said to have experienced its strongest three-month on three-month growth since September 2010, increasing by £149 million (€166.5 million) in the second quarter of 2018.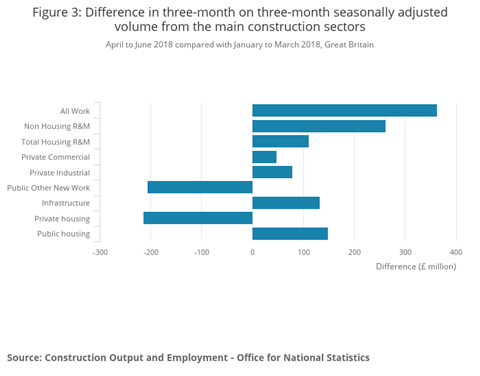 Following four consecutive months of contraction in the month-on-month series at the start of 2018, construction output increased by 1.4% between May and June, according to the ONS figures. This followed an increase of 2.9% between April and May.
Looking at Figure 3, construction output increased by £194 million (€216.8 million) in June, compared to the previous month, and this was driven primarily by the continued growth in new infrastructure work, which rose by £153 million (€171 million), representing an increase of 9.2% – said to be the fastest growth rate it has seen since December 2015.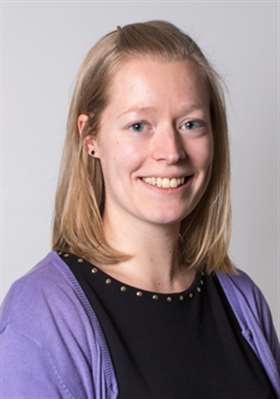 Catch up
Commenting on the figures, Rebecca Larkin, senior economist at the UK-based Construction Products Association (CPA), said, "As expected, construction has caught up from its troubled start to the year, with strong growth in May and June as the warmer weather improved ground conditions for sites that stalled during February and March. The industry's catch-up also helped drive the pick-up in Q2 GDP (gross domestic product) growth to 0.4%.
Looking at the divergence by type of work, Larkin said, "New build activity was unchanged from Q1 and was 0.4% lower than 2017 Q4, as rises in public housing, infrastructure and industrial output were offset by falls in private housing and public sector work. However, all repair and maintenance activity rose 2.7% to a record high of £14.2 billion (€15.9 billion) and is now 0.8% higher than at the end of 2017."
Some concerns
Mark Robinson, chief executive of public-sector organisation Scape Group, said, "It is particularly promising that housebuilding continues to remain a key contributing factor to higher levels of activity."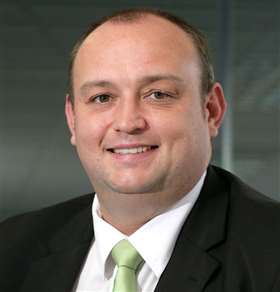 However, he warned that it was concerning to see falls in publicly funded construction projects in the health and education sector, despite significant demand for new school places.
Robinson said, "Innovative approaches to delivering the facilities we need is vital, and the sector needs to continue exploring the benefits of modular construction."
He finished by saying, "Whilst the figures suggest the sector is returning to the more positive outlook we experienced at the end of 2017, there is anecdotal commentary that the recent good weather has benefitted output. This year has clearly demonstrated how susceptible the sector is to the seasons and we must prepare ourselves with a steady stream of new work as we head into the coming months."