Over 225 suppliers register for IRE and APEX
By Murray Pollok06 October 2022
More than 225 suppliers of compact construction equipment, aerial platforms and rental IT solutions have registered to showcase the latest battery powered equipment and tools, as well as digital technologies at IRE and APEX 2023.
The full exhibitor lists, and free online registration, can be found at www.ireshow.com and www.apexshow.com.
Visitors to each show have free access to the adjoining event.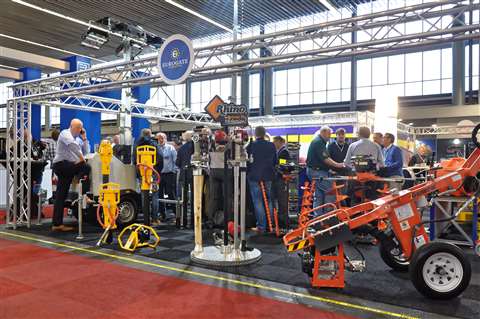 Many of the world's leading manufacturers of compact earthmoving equipment, aerial platforms, pumps, gensets, compressors and other on-site equipment will be at the MECC venue in Maastricht.
IRE exhibitors include Ammann, Containex, Ditch Witch, Generac, JCB, Kaeser, Thwaites, Toro, Trackunit, Volvo and Yanmar. Among APEX exhibitors will be Genie, Haulotte, Holland Lift, Liugong, Manitou, Niftylift, Riwal, Skyjack, Snorkel and Versalift.
Perfect timing
"The timing will be perfect for IRE and APEX in June 2023," said Tony Kenter, Managing Director of Industrial Promotions International B.V (IPI), which is organising the exhibitions alongside KHL Group.
"The shows will help rental companies and contractors who are managing the transition to low-emission equipment. At one convenient location, APEX and IRE will give equipment buyers the perfect snapshot of what is available.
"At the same time, IRE will showcase the latest digital technology, including telematics solutions and rental management software, that are becoming essential tools for today's rental companies and contractors."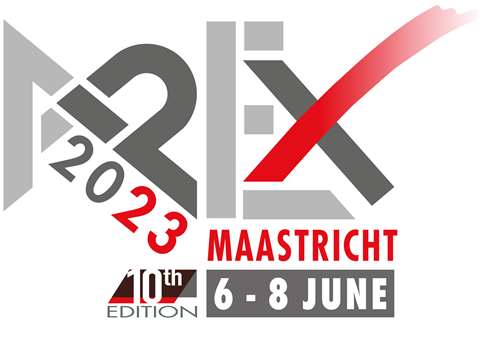 Also co-located with the APEX and IRE shows will be the European Rental Association's annual convention – to be held on 7 and 8 June. The convention attracts more than 350 delegates from rental companies around Europe, including many of the largest rental businesses. ERA is the official partner of IRE.
The International Powered Access Federation (IPAF) is the association partner for APEX.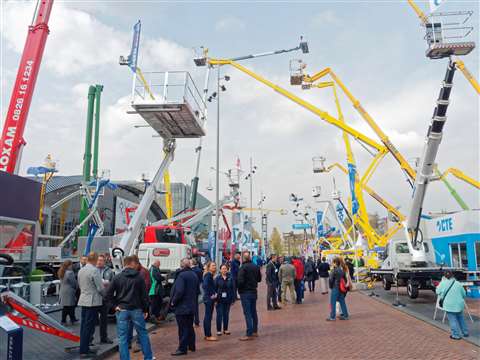 MECC refurbishment
APEX and IRE were last held in 2017, with the scheduled events in 2020 cancelled because of the pandemic. Since then MECC has completed a three-year, €50 million refurbishment to upgrade and extend its facilities. The new MECC is a contemporary-looking and easy-to-navigate environment for visitors.
The venue is easily accessible by car, rail, bus, and air; and free shuttle buses will be running to MECC from Brussels Zaventem Airport and Düsseldorf Airport.