Palazzani sells winch option
By Euan Youdale25 November 2015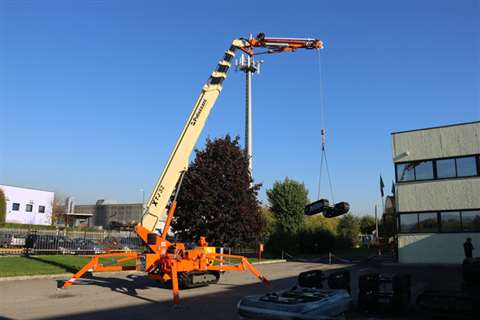 Italian rental company Linea Verde has extended its fleet of 250 machines with the addition of a Palazzani Ragno XTJ 32/C Bi-energy.
The 32 m working height machine has a 15 m outreach with its telescopic jib. The machine boasts compact dimensions thanks to hydraulic tracks which can extend the width of the machine from 140 cm to 110 cm, with a height of 198 cm.
The Ragno XTJ 32/C now also has the optional of a hydraulic winch with 500 kg lifting capacity, which replaces the basket for lifting materials like glass, transforming the machine into a spider crane.