Palfinger buys access companies
By Euan Youdale29 November 2013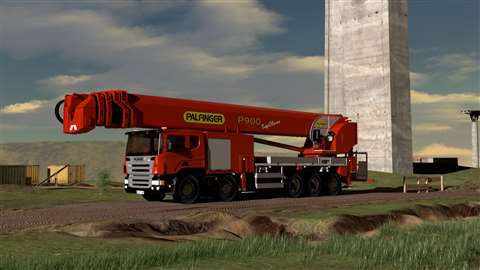 Palfinger has acquired two access companies, specialising in offshore and shipping: Palfinger systems in Austria and the Megarme Group in UAE.
Both companies offer special systems for accessing and performing repair and maintenance work on ships and oil rigs, including interior and exterior cleaning, rust and paint removal, recoating, inspection and repairs.
Palfinger systems, which is headquartered in Salzburg, Austria, and operates a manufacturing and assembly plant in Weng im Gesäuse, (Austrian province of Styria), has so far been owned by the Palfinger family. Now the Palfinger Group has acquiring 85% of the company, which generated revenue of about €1 million in 2012, for a symbolic purchase price of €1.
Herbert Ortner, CEO of Palfinger AG, said, "Palfinger systems now needs capacities and structures for production and services in order to be able to exploit the additional potential. We have all this available the world over."
The Megarme Group, comprised of three companies in Dubai, Abu Dhabi and Qatar, provides rope access technologies and has an annual revenue of €15 million. Until now the Palfinger has had no foot-hold in this region of the world.
"Given the strong presence of the shipping industry in this region, it is a particularly important one for the marine business. The group will also benefit from Megarme's longstanding knowledge of this market," said a company spokesman.