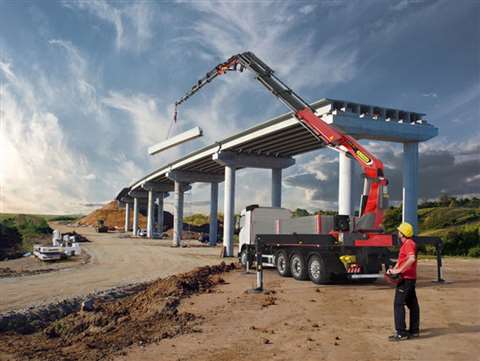 In the first three quarters of 2020 sales at Palfinger, at €1.1 billion, was down by €198.2 million, or 15.2 percent, from the €1.3 billion of the same period in 2019.
The decline in sales for the Austrian crane and access platform manufacturer was attributed to the impact of the coronavirus Covid-19. Recovery in the third quarter, however, had a positive effect on revenue and earnings, the company said. Markets in Europe, Russia, China and Latin America stabilised in the third quarter. Current order levels match those from the end of 2019.
EBITDA at €140.3 million, was down 19.9 % on the €175.1 million during the first three quarters on the same period of 2019.
Commenting on the results, Andreas Klauser, Palfinger CEO, said, "Palfinger has handled the first phase of the crisis well and has demonstrated a high degree of stability. In this regard, I want to particularly acknowledge the achievements of our employees. Furthermore, we are pushing ahead the transformation process to continue our path of success in this changing market environment."
Looking ahead, Klauser doen't rule out further lockdowns. For 2020 the company forecasts revenue to exceed €1.5 billion and EBIT of €100 million. The target of €2.0 billion in annual revenue "with 10 percent average EBIT margin and 10 percent average ROCE over the economic cycle, remain the same but have been postponed by two years to 2024."