Palfinger rental app launch
By Euan Youdale04 April 2019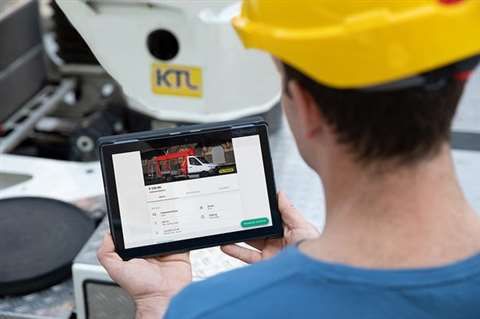 Palfinger will present a new digital information and delivery rental app at Bauma.
Named instructable, the system makes rental of access platforms more efficient through shortening processes, making access to important data easier and ensuring documentation is more reliable. Instructors and customers of rental companies in particular will benefit directly from this.
The concept, developed by Palfinger 21st and Palfinger Platforms, standardises instructions and optimises checklists and data, benefiting both instructors and operators. It also pools all information regarding equipment to simplify rental administration, delivery and return. In the event of damage to equipment, the instructable app enables a straightforward damage assessment, with all details from both parties visible at all times. Furthermore, there is an expanded selection of languages.
"The objective of instructable is to design the entire process of renting access platforms to be simpler, more transparent and more efficient – from seamless handling and transfer of information to damage assessment," said the manufacturer.
The app complements existing Palfinger products and means the leaser can call up current booking status, equipment history and damage information, while the customer who can get to know the rental equipment and its specific requirements quickly and easily.