PartnerLIFT aids €6.5 m access order
By Euan Youdale23 December 2014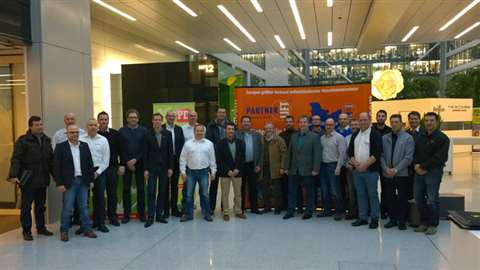 Association PartnerLIFT has finished its financial year with member orders of €6.5 m for access platforms through a specially-arranged 'purchase day'.
The board of the rental association and its headquarters organised the purchase day which took place on 12 December at exhibition centre The Squaire, near Frankfurt airport.
Days before PartnerLIFT members had the opportunity to order the machines and then negotiate the final price during the purchase day. More than 170 machines were bought, totaling around €6.5 m; a figure that has increased in the days before Christmas.
Equipment sold on the day came from a range of manufacturers, including, Haulotte, JLG, Niftylift, Skyjack, Dinolift, Palfinger, Ruthmann and CTE.
More purchase activities are planned for 2015.