Paul Brown re-retires
By Alex Dahm05 November 2019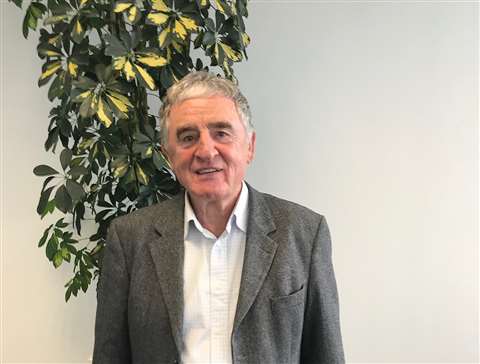 February 2014 is when Paul Brown officially retired, for the first time at least, after thirty-seven years in the crane industry, the last twenty-five of which were with manufacturer Tadano.
That first retirement lasted a little over three years. Brown said he was then called back into action on a part-time basis, in August 2017, to help with crane sales in Italy. Now, however, effective from 31 October 2019, he really has called it a day - he said.
Brown was born in Glasgow, Scotland, graduating from LSE (London School of Economics) with a B.Sc (Econ) Honours degree in 1972 before completing a P.C.E. at the University of London in 1973. He has since spent most of life in Italy, where he joined P&H in 1977. A move to Germany followed, where he worked for P&H in Dortmund before joining Tadano Faun in Lauf near Nuremburg in 1989.
Paul has obtained joint British and German nationality because of his worries over Brexit. He is married and has two sons, with four grandchildren, all girls and all living in Germany. As keen bird-watcher, cyclist and hiker, he hopes time spent on these activities will keep his mind off cranes.