PCA demands work restart on Panama Canal
By Helen Wright06 February 2014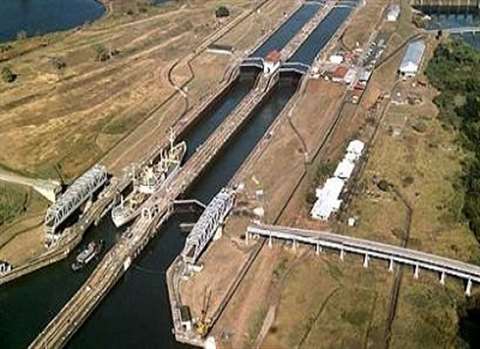 The Panama Canal Authority (PCA) has demanded that the Grupo Unidos por el Canal (GUPC) consortium restart work on the Panama Canal expansion project after claiming that almost all activity had stopped.
In January, GUPC – which consists of contractors Sacyr, Impregilo, Jan De Nul and CUSA Urban Construction – threatened to suspend work unless it received a further US$ 1.6 billion in funding to cover cost overruns.
During the last two weeks of negotiations, the PCA said production levels had dropped to 25% and almost all activity had now ceased.
Canal administrator Jorge Quijano said the PCA continued to try to find a solution, but stressed that the contractor must resume normal activity – which he said was especially crucial during the dry season in Panama.
"PCA continues to keep the door open for a reasonable resolution within the contract," Mr Quijano said.
Sacyr, the lead contractor for the consortium, said in a statement on 4 February that talks had broken down, leaving 10,000 jobs in "imminent risk". It accused the PCA and Mr Quijano of adopting an unreasonably rigid position.
"The third set of locks is one of the biggest civil works project in the world and requires adequate funding to complete under the difficult circumstances encountered," Sacyr said.
The PCA awarded the contract to design and build a third set of locks to the GUPC's US$ 3.2 billion bid in 2009.