Penny Hydraulics to show new crane range
By Alex Dahm23 March 2015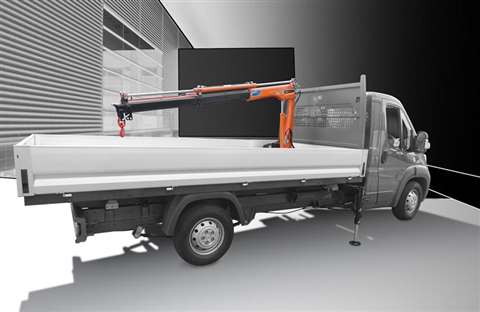 Hydraulic crane manufacturer Penny Hydraulics in the UK launches its 1 to 18 tonne capacity PH range in April.
More than 470 combinations are offered in the PH range for mounting on commercial vehicles. Ratings are from 0.5 to 5 tonne-metres and maximum reach is 6.83 metres. All functions are hydraulic and control is proportional for smooth operation. Power for the hydraulics is either via a power take off from the truck's engine or there is an electric pump off its batteries (12 or 24 V).
Options include a stability control system, high speed hoists and radio remote controls. Two types of control are available. One is connected by a cable and the other is a wireless device that allows the user to choose an operating position with the best all-round view of the load and working area.
Small size and light weight were primary design considerations to minimise impact on overall vehicle weight to leaving maximum payload capacity and volume. All types of vehicle benefit from this but it is especially useful in the 3.5 tonne and 7.5 tonne classes where weight and capacity limits are a major concern.
The new PH series joins existing product ranges that include Swing Lift cranes, V and FV hydraulic cranes and the Load Lift, Side Lift and Tail Lift loading platforms. Penny launches the PH Cranes at the Commercial Vehicle Show in Birmingham, UK, between 14 and 16 April 2015.