People news from the world's rental industry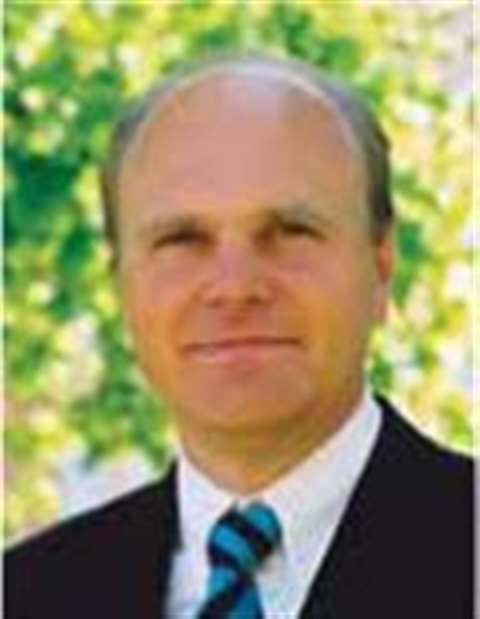 • United Rentals has appointed Kurt Barkeras executive vice president – corporate services. In his new position Mr Barker will lead the company's salesand marketing, fleet management, service and maintenance, strategic sourcing and information technology activities.
Mr Barker joined the Greenwich, Connecticut-based company upon its founding in 1997 as vice president- east region, and he later served as vice president for its aerial, midwest and highway technologies activities.
Michael J. Kneeland, United Rentals' interim chief executive officer, said, "We are fortunate to havethe benefit of Kurt's strong analyticalskills in his new role. His considerable industry experience and managementexpertise will continue to be an assetto our company."
• Claes Ahrengart(above) is the president of the new Atlas Copco Road Construction Equipment division, formed as the result of Copco's acquisition of Dynapac. The division will be part of the Atlas CopcoConstruction and Mining Technique business area. Mr Ahrengart had been president of Atlas Copco's Construction Tools division. Dynapac'sformer CEO,Ronald Kok, will be a board member of the new road construction division.
• Now overall head of Lavendon Group's businesses in the UK is Andy Wright, who was previously group development director. He will have responsibility for the Nationwide access rental business as well as the used equipment, sales and training operations in the UK.
His promotion follows Lavendon's acquisition of Wizard Workspace in the UK, which made Lavendon's UK businesses almost as large as the whole group was 18 months ago. The change will giveKevin Appleton, Lavendon's chief executive, more time to focus on growing Lavendon's continental European operations in France, Germany and Spain.
• Eric Etchart (above) has becomepresident and general manager ofManitowoc Crane Group, followingpromotion of the previous incumbent,Glen Tellock, to president and CEOof The Manitowoc Company, Inc., theparent organization. Mr Etchart hasbeen with Manitowoc Crane Groupsince 1995 and most recently wasexecutive vice president of the Asia-Pacific region.
• Swedish pump manufacturer ABShas named Johan Sandstrom aspresident of ABS Region Central Europeand general manager of ABS Germany. Mr Sandstrom is currently presidentof ABS Americas. Succeeding him inthat position will bePaul Belliveau, who most recently was president andCEO for Besam Entrance Solutions, the North American subsidiary ofautomatic door company BesamGroup. Both appointments will takeeffect on 1 September.
• Kristian Langseth(above), has joined the Riwal group as headof its new Norwegian subsidiary,Riwal Norge AS, based in Oslo. MrLangseth was formerly with rentalcompany Stavdal Utleiecenter. RiwalNorge will re-rent and sell aerialplatforms and telehandlers.
• Roger Cordonhas rejoinedSullair Corp to work with itsbusiness development group, withresponsibility for continental Europeand part of Africa. Mr Cordon is a pastsales manager for Sullair in Europe.
• Brian Dennis, formerly owner ofthe Equipalugar tool rental businessin Portugal, has returned to theUK and is now depot manager forDainton Group Services Ltd, a portableaccommodation and storage rentalbusiness based in Newton Abbot. Dainton is a family owned companywith seven depots in the south west ofthe UK and one near Murcia in Spain.
• Outreach Ltd, Palfinger dealer inScotland, has been acquired by twoof its executive directors,Gary PottsandDerek Payne. They have acquiredthe shares from former managingdirectors and principal shareholders,Wilson Paton andCharles Johnston.The new owners are now jointmanaging directors, with Mr Pottsresponsible for sales and marketingand Mr Payne for operations.