Peri expands
By Thomas Allen25 January 2018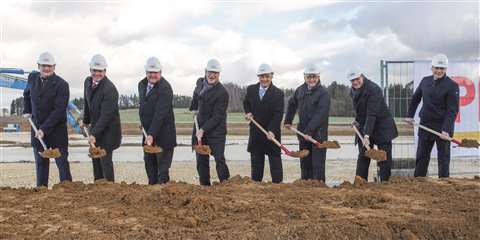 German-based manufacturer of falsework and formwork Peri has broken ground on the next expansion phase of its plant in Guenzburg, Germany.
Production began at this worldwide lead plant of Peri's in the summer of 2017, but the company already wants to significantly increase its capacity – and in the process create about 300 new jobs.
It will do so by construction a new galvanizing plant and a metal processing plant, which will more than double the existing floor space.
Leonhard Braig, managing director of product and technology at Peri, said, "We have a clear growth strategy. In order to achieve our ambitious goals, we need modern, state-of-the-art, high-performance plants."
Construction work is scheduled to be completed in the first half of 2019.