Perkins to show full range
Perkins will be showcasing its complete EU Stage V engine range, future technologies and aftermarket services and digital solutions.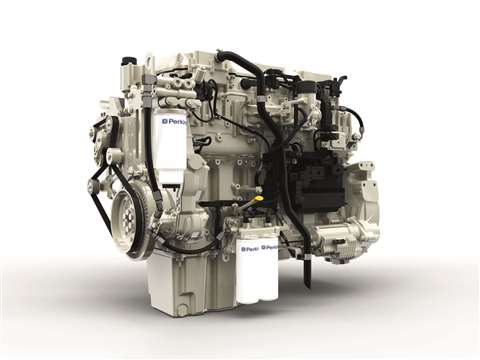 Five engines meeting the latest Stage V emissions standards will highlight the Perkins 0.5 to 18 litre (4 -597 kW / 5-800 hp) engine range.
Perkins will complement its range of off-highway diesel engines by showcasing a further three engines highlighting future hybrid offerings. These new engines will be shown for the first time on the Perkins stand in Hall A4 Stand 336.
Perkins has invested in hybrid engine research and development. At Bauma the company is featuring a range of technologies that will add value to OEMs as they design the next generation of off-highway machines.
The hybrid-electric, hybrid-mechanical and hybrid-hydraulic power technologies being shown by Perkins complement the existing 0.5-18 litre range of diesel engines.
Perkins is displaying a range of engines that meet the new Stage V emission standards, such as the 1.7 litre mechanical 400 Series at 18.9 kW (25 hp), to the new Syncro 3.6 litre engine offering 100 kW (134 hp).
Highlighting the breadth of the range, the company is showcasing a four-cylinder 1200 Series, designed for the electric power market. The engine delivers 120 kVA and meets Stage V emission standards for mobile generators. At the larger end of the range, the 1700 Series is a six-cylinder, 9.3 litre engine offering 340 kW (456 hp), while the 2400 Series will be shown for the first time.
Perkins Stage V technologies include common rail fuel systems, selective catalytic reduction (SCR), diesel oxidation catalysts (DOC) and diesel particulate filters (DPF).