Pffaf launches new lift devices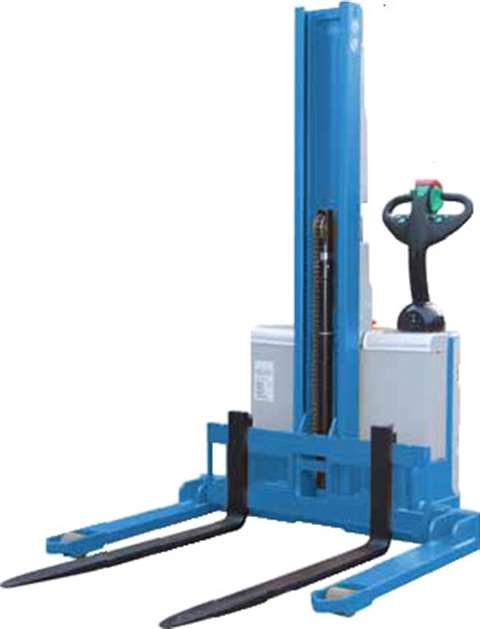 The latest addition to the Pffaf-silberlau materials handling equipment range is the EHH 1016 RAS, a 1000 kg stacker with 1600 mm lift height and adjustable straddle up to 1250 mm, designed to suit all types of pallet.
The EHH 1016 RAS has a single rounded mast and ITA carriage, and its 1000 mm adjustable forged forks and variable straddle width make it suitable for lifting and moving all types of palletised loads in areas such as factories, warehouses and distribution centres where bottom boarded GKN type pallets are the norm. The new stacker is powered by a 24 v 110 AH battery and has an on-board built-in 24 v charger plus electronic speed control.
The company meanwhile has launched two new products specifically designed for the UK lifting and handling market. It has completely re-engineered its range of screw type cable drum jacks in order to improve the design and reduce costs. The jacks can now cope with large diameter cable reels and offer lifting capacities from 3 to 8 t with a lifting height of 310 mm.
Stronger brass plates and two carry handles have also been added to the original design. In addition, the new Pffaf Girder Trolley has been designed to be fast and easy to assemble on the beam. With the traditional eye bolt now removed from the design, the screw can be positioned exactly to the beam dimensions. Lifting capacities of 0,5, 1,0 and 2,0 t are available.