Platformers' Days on the move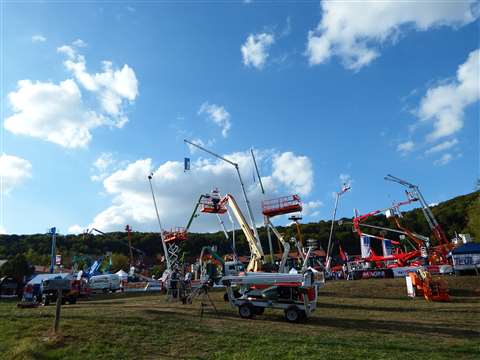 Platformers' Days will move from its location thus far in Hohenroda, Germany, to Karlsruhe, in the southwest of the country.
The next edition of the show will take place 18-19 September, 2020, at Messe Karlsruhe, a major exhibtition centre in the city.
Show co-organiser Oliwer Sven Dahms said it had outgrown its current location in Hohenroda, where it had been since it started in 1999, and required easier access for the increased number of equipment.
The 2018 edition of the show saw a record number of exhibitors and visitors, totalling more than 2,500. The show will not take place in 2019, due to the three-yearly bauma exhibition, the world's biggest construction show, taking place in Munich in the same year.
Dahms made clear the move was not the result of an accident that took place at the 2018 edition of Platformers' Days, in which the boom of a truck mount buckled, injuring the two people in the basket.