Point of Rental establishes Canadian presence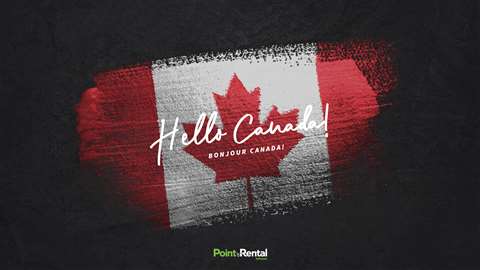 Software specialist Point of Rental has established a new "on-the-ground presence" in Canada.
The US-based company, which last year appointed a new Senior Vice President of Sales and a Senior Vice President of Global Finance to drive strategic growth, said it had established the new centre of operations in order to better support its "considerable" user base in the country, following nearly two years of pandemic-related travel issues between the U.S. and Canada.
Point of Rental's new team comprises Business Development Manager Ben Sinclair, who joined Point of Rental in 2019 and has more than ten years of experience in Australia's rental market, and newly-appointed solutions engineer Irfan Ahmed.
The Toronto-based team, which will be attending Quebexpo in March 2022, will focus on deepening the company's relationship with its customers and the country's rental industry as a whole.
"Our goal over the next six months is to go out and see customers, see how their business is going and how they're using Point of Rental," Sinclair said.
"As we build the team and we bring more people on, we'll have people they speak to on a regular basis, directly."