Polish contractor in liquidation
By Helen Wright20 September 2012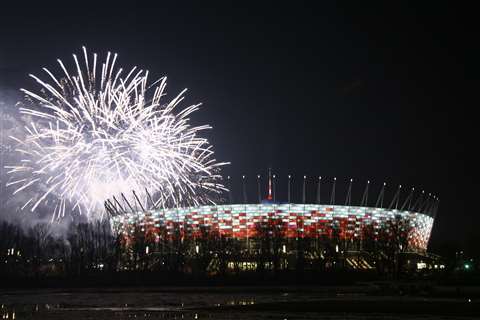 Polish contractor Hydrobudowa has been forced into liquidation after facing penalties over the construction of the Warsaw National Stadium in the country's capital.
Hydrobudowa, a subsidiary of PBG Group, was the lead member of a consortium of contractors that included Austria's Alpine Group which won the PLN1.5 billion (€355 million) contract to build the stadium - the centerpiece for this summer's European Football Championships.
But the stadium's developer, NCS, has not yet paid for the work and instead demanded a total of PLN 461 million (€111 million) in contractual penalties and guarantee demands from the consortium after claiming the project had been delayed.
In July, the consortium filed a lawsuit against the State Treasury seeking court protection against this penalty, claiming that it was unjustified. But the financial burden of the case forced Hydrobudowa to file for bankruptcy after its bank accounts were seized by its lenders, meaning it could no longer pay its staff.
Now, the contractor has said all its creditors have withdrawn finance and it has no liquidity. It says bankruptcy is now out of the question and it has been forced into liquidation by a Polish court.
"Due to the lack of external finance, contracts and rising liabilities of the company, the board was forced to make a decision about redundancies programme covering about 90% of the workforce," the contractor said.
A spokesman from Alpine said the company was "in discussions to recover the rest of the money" from the Warsaw National Stadium contract.
The spokesman also highlighted the fact that the stadium was opened in time for the first game of the European Football Championships.