Polish motorway dispute settled
By Sandy Guthrie11 July 2017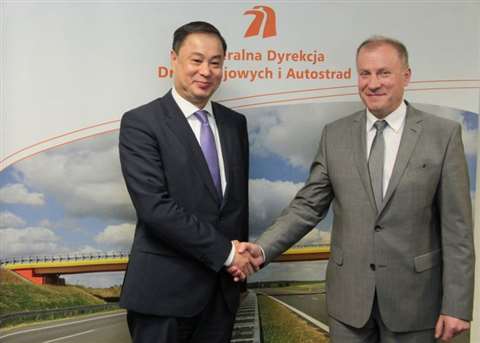 The longstanding dispute over the construction of sections of the A2 motorway in Poland has been settled, ending the ongoing court proceedings between the two parties involved.
Poland's Generalna Dyrekcja Dróg Krajowych i Autostrad (GDDKiA) – the General Directorate for National Roads & Motorways – and a consortium led by the China Overseas Engineering Group (Covec) are said to have made a joint effort to resolve the dispute over the construction of sections between Łódź and Warsaw. The dispute has run since 2011.
The project was originally awarded to Covec in 2009 with a bid that was more than 50% lower than the government's own budget for the project. But construction work was halted after Covec allegedly failed to pay its subcontractors. Covec, however, was reported to have claimed that it was treated unfairly by Polish authorities and withdrew from the contract of its own accord.
Lawyers from the Warsaw office of global law firm K&L Gates advised Covec, with a team led by construction and infrastructure partner Dr Joanna Łagowska, who has worked with the client for six years.
Łagowska said, "We are delighted to have represented Covec from the very beginning of the dispute – in legal proceedings involving GDDKiA, in negotiations, and at the conclusion and execution of the settlement.
"This settlement is an extremely important event for both parties, as well as for the future of the global infrastructure sector."
K&L Gates said that having won the tender for the A2 construction, Covec was the first Chinese company to win a tender for the construction of a European motorway. It added that it was a collaboration which drew attention not only in Poland but throughout Europe. The motorway was intended to allow football fans to travel to the Euro 2012 football championships, which was an event Poland was hosting for the first time.
The work was not completed, leading to a dispute between the parties with claims of more than PLN500 million (€117.76 million).
Shi Ping, chairman of the board of directors of the Covec-led consortium, said that it was delighted to have worked together to work out a solution that would lead to an amicable settlement of the dispute.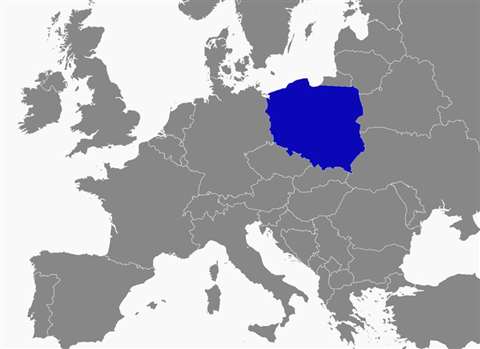 He said the consortium appreciated the openness and professionalism of the GDDKiA during the negotiations.
He added that he hoped this event would allow Covec to continue to build the image of a reliable partner in Poland and open the door to participate in tenders in Poland and across Europe for Chinese companies.
Krzysztof Kondraciuk, general director of GDDKiA wanted to underline the significant efforts the two sides had put into signing the agreement. He said the amicable settlement of the dispute was proof of the reliability and credibility of the Chinese partners at Covec.
He felt this would contribute to the strengthening of Polish-Chinese economic and trade co-operation.
In 2011, GDDiKA re-awarded two contracts for construction of the 50km stretch of the A2 Highway to European contracting consortiums.