Port of Rotterdam signs €1 billion expansion deal
By Mike Hayes03 April 2023
The Port of Rotterdam Authority has signed a deal with APM Terminals to expand their operations at Europe's largest seaport.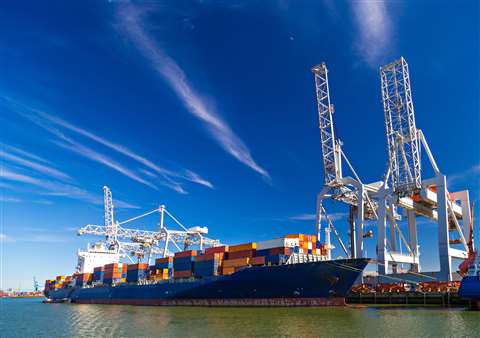 The contract, valued at just over €1 billion, will see APM (one of the world's largest container terminal operators and part of AP Moller - Maersk) add approximately 47.5 hectares to its existing Maaskvlakte II terminal.
An additional 1km of deep-sea quay will be constructed and the Port of Rotterdam Authority confirmed that new quay walls are already under construction.
The quay walls are due to be completed by mid-2024, with the expanded terminal expected to be operational by the second half of 2026.
The port authority said the expansion project will see the terminal's capacity increased by approximately 2 million TEU (twenty equipment units).
Supply chain significance
As with the current terminal, the new area will be fully automated and promises net-zero carbon emissions.
Keith Svendsen, CEO of APM Terminals, said, "Our decision to invest further and expand in Maasvlakte II is a confirmation of Rotterdam's importance for global supply chains and for our global network."
Allard Castelein, CEO of the Port of Rotterdam Authority, said, "We are very pleased with APM Terminals' decision to expand the terminal and to choose Rotterdam as the hub for its Western European operations.
"This additional terminal capacity is much needed to continue handling the increasing container volumes in the coming years in an efficient and sustainable way."