Positive 2014 for Lavendon
By Helen Wright27 February 2015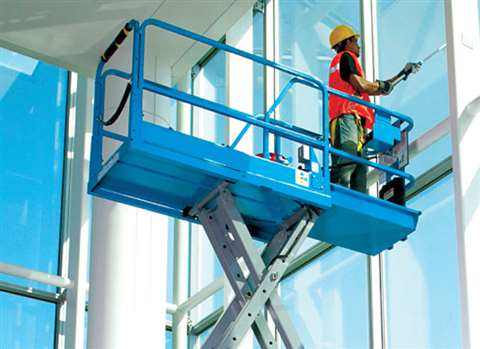 Rental company Lavendon reported a 4% year-on-year increase in revenues for 2014 to £253 million (€347 million), of which rental revenues increased 3% to £232 million (€318 million), according to preliminary results.
Underlying operating profits stood at £39.3 million (€53.9 million) for 2014, compared to £35.3 million (€48.4 million for 2013).
Chief executive Don Kenny said, "The group delivered a very good performance in 2014, producing results at the top end of our expectations. Our two key regions of the UK and Middle East performed strongly, driving the Group's return on capital employed (ROCE) ahead of its weighted average cost of capital (WACC) for the first time since 2008.
"Moreover, these results were delivered despite significant exchange rate headwinds adversely impacting our overseas earnings."
In 2014, Lavendon said it invested £64.7 million (€88.8 million) in its rental fleet and operational infrastructure, up from £55.1 million (€75.6 million) in 2013.
The company said its investment programme had principally been directed towards replacing approximately 7% of its rental fleet, as well as adding further capacity to its Middle East operations to meet the continued growth in demand in the region.
Over the past three years, Lavendon said around 29% of the group's rental fleet had been refreshed.
For 2015, it said it planned net capital expenditure of £55 million (€75 million), again directed towards refreshing its overall fleet and expanding in the Middle East.
"As we move into 2015, our primary focus is to build on the momentum established during 2014 by adding scale to our business and enabling our inherent operating leverage to drive further improvements to the Group's profitability," Mr Kenny said.
"Since the year end, further growth in the Middle East is offsetting the impact of a year on year revenue decline currently being seen in the UK. Our overall margins are continuing to improve such that the board expects the group to perform slightly ahead of its profit expectations for the year as a whole."