PPS develops rig
By Leila Steed29 April 2019
UK-based rental company Professional Plant Services (PPS) has announced the launch of its new restricted access piling rig.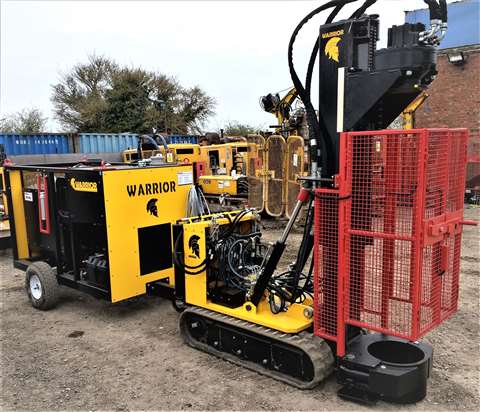 Named the Warrior, PPS said its engineers designed the piece of machinery specifically for use when piling basements or underpinning in confined spaces.
Karl Dunstan, PPS Managing Director, said, "We have utilised our many years of experience in the piling and foundation industry to bring together a model that has all the features and benefits needed to deliver low-emission, safe and efficient drilling in confined areas."
Fully remote-controlled, the new rig is driven by a Hatz 4H50TIC Silent Pack water-cooled diesel engine, which PPS said it chose because of its suitability and robustness.
Dunstan added, "By ensuring that a large percentage of our fleet has the same engine, this enables us to carry less parts and the fitters are familiar with the engine. The most important aspect is when we or our customers have an issue, it needs resolving quickly and we need a manufacturer who can support the same service excellence that we aspire to."
The company, which completed the design and development of the rig over a twelve-week period, said the Warrior had completed all pre-launch tests and was now available for rent or purchase.