Previewing the SC&RA Specialized Transportation Symposium
By Hannah Sundermeyer07 January 2022
The Specialized Transportation Symposium (STS) is a highly anticipated event bringing together heavy haul industry members to learn from experts and share the latest ideas, products and solutions. Attendees can expect to network with top managers in operations, safety directors, safety managers, pilot car professionals, permitting officials, state law enforcement and state and federal officials.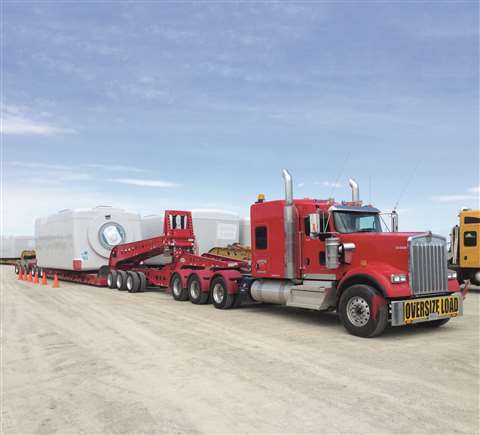 On Tuesday, February 22, the 2022 Specialized Transportation Symposium will kick off with a plethora of important regional committee meetings, including SASHTO, MAASTO, NASTO and WASHTO. Applicable attendees will be able to sit in on a variety of discussions about the latest hot button oversize/overweight transport topics. The SC&RA Pilot Car committee will also meet Tuesday afternoon.
Freight mobility issues
Following breakfast on Wednesday morning, attendees of the STS will be treated to an opening session featuring long-time Arizona Department of Transportation Director John Halikowski. Halikowski kicks off the Symposium reflecting on his career in transportation executive policymaking and the important role of freight mobility in the Arizona and U.S. economy.
The rest of the day will be filled with a variety of meetings and educational sessions to check out including Preparing to do Business Across North America, Carrier's Perspective of Resiliency in the Post Covid-19 Economy and 2022 Forecast: A Shippers' Perspective.
The day's events will conclude with a Welcome Reception where attendees will have the opportunity to meet, mingle and network with fellow industry members and enjoy appetizers and beverages.
Did you miss the esteemed Job of the Year presentations at the most recent SC&RA Annual Conference? Thursday will open with breakfast and coverage of the winning jobs in four Hauling/Moving categories.
Finding purpose
The keynote session for the day is something almost all of us can relate to. Know Your Why: Finding a Purpose in a Chaotic World will be presented by Brendan McDonough, a former drug addict who went on to lead a successful career as a historied fire fighter.
But McDonough later suffered from depression and PTSD following a tragic firefighting accident that killed 19 members of his crew. He inspires others to fight on against depression and inspires audiences to find their best selves, even if that means taking a hard look beyond ones own self.
In Operations Track: Pre-Trip Meetings for the OS/OW Team, Pit Row's Michael Morgan, Keen Transport's Pete Trimble and Kenco Bucket Truck's Randy Starnes will present how-tos for an effective pre-trip meeting between all team members for the delivery of an oversized/overweight load. This live demonstration will showcase how to plan and host a successful pre-trip meeting.
Cameron Boots of Allied Insurance Brokers, James Stovall of USI Insurance Services and Dave Wittwer of Brown & Brown will present Safety Track: Strategies to Mitigate Liability for Damaged Cargo.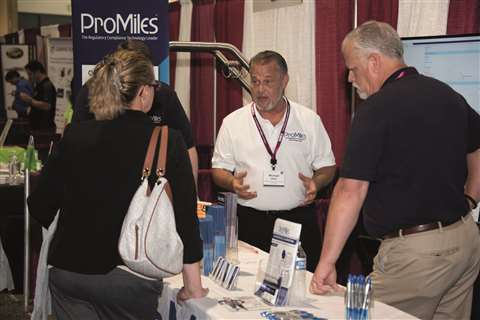 This breakout session will teach attendees how insurers and risk advisors are assisting motor carriers in developing different strategies to mitigate the rising costs, both direct and indirect, of cargo claims. Also on Thursday, ATS's Joanna Jungels will present Operations Track: Integrating Permit Harmonization and Freight Planning. This session will educate attendees on how to identify key oversize/overweight corridors that help bring more predictability and efficiency to permitted routes for carriers.
National Interstate's Chris Mikolay and NBIS's Bill Hebron will breakdown insurance accounting and insurance company behavior. Their session is titled Safety Track: How To Think Like an Insurance Company.
The final breakout session, Operations Track: Grass Roots Advocacy, will be given by SC&RA Vice President Chris Smith and TransAmerican Vice President Craig McGraw.