Profit warning at Carillion
By Sandy Guthrie11 July 2017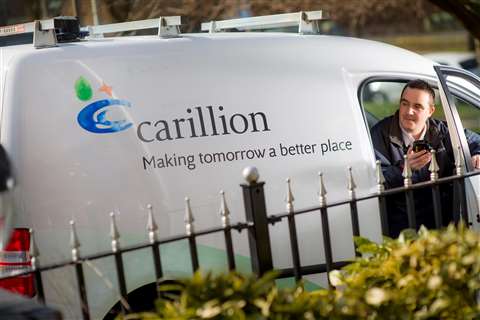 The group chief executive of UK-based contractor Carillion has quit, as the company issued a profit warning in its first-half trading update.
The group highlighted a deterioration in cash flows on a select number of construction contracts.
It also said borrowing had been affected by worsening cash flows on construction contracts, combined with a working capital outflow as a result of a higher than normal number of construction contracts being completed and not being replaced by new contracts starting up.
Philip Green, non-executive chairman, said, "Despite making progress against the strategic priorities we set out in our 2016 results announcement in March, average net borrowing has increased above the level we expected, which means that we will no longer be able to meet our target of reducing leverage for the full year.
"We have therefore concluded that we must take immediate action to accelerate the reduction in average net borrowing and are announcing a comprehensive programme of measures to address that, aimed at generating significant cash flow in the short-term."
He added that the group was also announcing that it would be undertaking a thorough review of the business and the capital structure, and the options available to optimise value for the benefit of shareholders.
"We will update the market on the progress of the review at our interim results in September," he said.
Richard Howson has stepped down as group chief executive and from his position on the board with immediate effect. Keith Cochrane, previously senior independent non-executive director, has taken over as interim group chief executive while a replacement is sought.
Howson will stay with the group for up to a year "to support the transition", said Green.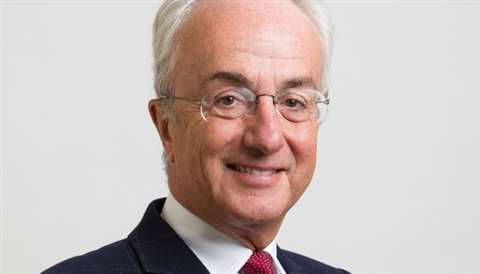 First half revenue at Carillion was said to be expected to be similar to 2016, at approximately £2.5 billion (€2.83 billion).
Operating profit for the period was said to be lower than expected, primarily as a result of phasing of public-private partnerships (PPP) equity disposals, which were now expected to be in the second half of the year.
The group secured £2.6 billion (€2.95 billion) of new work in the first half and – £2.1 billion (€2.38 billion) in support services.
Strategic objectives
Carillion said that progress had been made against strategic objectives set out in its full-year results, with cost reduction underway and the disposal of 50% of the economic interest in its business in Oman – Carillion Alawi – for an immediate cash consideration of £12.8 million (€14.50 million).
The deterioration in cash flows on a number of construction contracts has led the board to undertake an enhanced review of all of the group's material contracts, with the support of accountants KPMG and its contracts specialists, as part of the new group finance director's wider balance sheet review.
This review is said to have resulted in an expected contract provision of £845 million (€957.22 million) at 30 June, 2017, of which £375 million (€424.81 million) relates to the UK, and in particular three PPP projects. The remaining £470 million (€532.45 million) is in overseas markets, the majority relating to pulling out of markets in the Middle East and Canada.
Carillion said the associated future net cash outflows in respect of these contracts would be £100 million to £150 million (€113.38 million to 170.07 million), primarily in 2017 and 2018.
It said that as a result of the enhanced contracts review and the strategic actions it was taking, reflecting difficult markets and exits from certain territories, Carillion was issuing revised full-year guidance, with revenue now expected to be between £4.8 billion and £5.0 billion (€5.55 billion and €5.67 billion), with overall performance expected to be below management's previous expectations.
The first half average net borrowing is now expected to be £695 million (€787.96 million). The full-year figure for 2016 was £586.5 million (€664.95 million).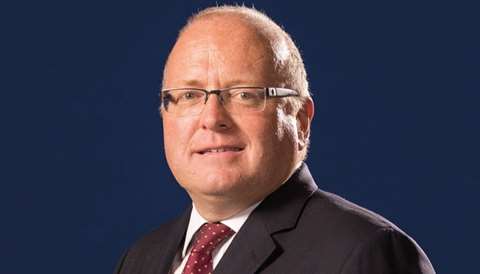 Reducing borrowing
The board said that the actions that were put in place in March 2017 to reduce net borrowing had been accelerated, and further actions were being taken to reduce net borrowing.
These will include disposals to leave non-core markets and geographies to raise up to a further £125 million (€141.69 million) in the next 12 months. This figure includes the Carillion Alawi deal.
Carillion added that further annual cost savings were to be quantified as part of the strategic and operational review.
The board is undertaking a comprehensive review of the business and the capital structure, and it said that all options to optimise value for the benefit of shareholders would be under consideration.
It said that significant actions had already been taken to reposition the business, and it would be exiting from construction PPP projects, as well as leaving construction markets in Qatar, the Kingdom of Saudi Arabia and Egypt.
The group will be undertaking future construction work only on a highly selective basis and via lower-risk procurement routes, it said.