Profits up at Coates Hire
Australian rental company Coates Hire posted a 7% increase in revenues to AUS$978 million (€620.8 million) for the year to 30 June 2018. Profits before tax and interest were 21% higher at AUS$172 million (€109.2 million.)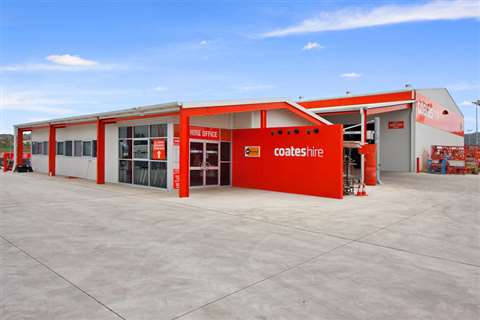 The company said continued increases in infrastructure activity in the eastern states contributed towards the increases, with rental penetration driven by "asset-light contractors on major projects".
Ryan Stokes, the CEO of Seven Group Holdings - which now has full ownership of Coates - said in his presentation to investors that all regions outperformed in terms of revenue and margin, with the exception of Western Australia, where there are now encouraging signs of stronger returns.
"The strength of the market opportunities ahead means that we are reinvesting in fleet, with [net] capex of AUS$148 million [€92.7 million] in financial year 2018, and orders currently in place for a further AUS$98 million [€62.2 million] in fleet", said Stokes. Guidance on net capex in 2019 is AUS$180 million (€114.3 million).
Coates' sister company AllightSykes, which produces and sells lighting towers, gensets and pumps, returned to profitability on a 33% increase in annual revenues of to AUS$92 million (€58.4 million). EBIT profits were AUS$3 million (€1.9 million) compared to the AUS$3.1 million (€2 million) loss in the previous year.
Stokes described Allight's performance as a "solid turnaround story…We improved the domestic sales and marketing capability, changed the parts and service model to deliver better customer value, and took steps to grow the business internationally."
Seven Group Holdings also owns Caterpillar dealer WesTrac Australia, which saw revenues rise 11% year-on-year, to AUS$2.45 billion (€1.55 billion), while its EBIT profits grew 23% to AUS$203 (€128.73 million).