Put Germany at centre, CDU man says
Christian Democratic Union (CDU) politician and former Bundestag member Wolfgang Bosbach has highlighted the need for Germany to see itself as a central country within Europe and to act accordingly.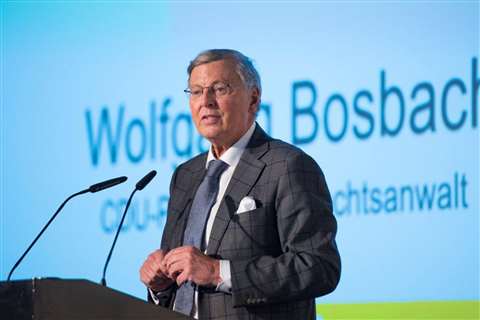 He was giving the keynote speech at the recent conference of the Deutscher Abbruchverband (German Demolition Association) in Berlin which celebrated its 25th anniversary this year and attracted more than 1,000 attendees.
Viewing the country as central is important, he added, for the foreign policy perception of Germany, especially in times of Brexit, political turbulence and increasing digitalisation in all sectors.
Other presentations covered subjects such as demolition in inner-city environments and during ongoing railway services, as well as an appearance by Ryan Priestly of Canadian company Priestly Demolition, who spoke about the World Demolition Award-winning Nipigon Bridge project.
The conference also featured the award of the association's Innovation Prize. The winner was Niklas Bernhart, who received the €2,000 (US$2,260) prize for his master's thesis in civil engineering at the Karlsruhe Institute of Technology on "Experimental planning, execution and evaluation for the removal of insulating materials using a metal-cutting brush".