Q1 sales at Terex AWP down 4.7%
By Maria Hadlow26 April 2010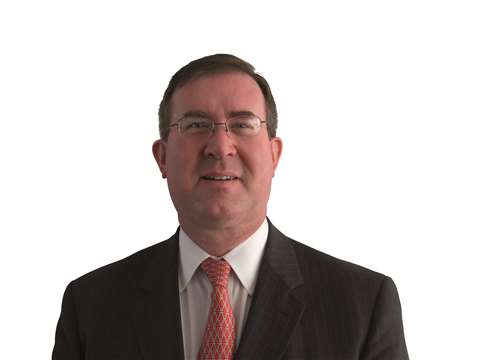 First quarter sales at Terex AWP (aerial work platforms) fell 4.7%, to $215.7 million compared to the first quarter of 2009. Excluding the translation effect of foreign currency exchange rate changes, net sales decreased approximately 9%.
Terex said, "Rental customers in the North American and European markets continued to age and reduce their aerial fleets, deferring the purchase of new products. Developing market demand for large booms, light towers and telehandlers has continued to steadily improve, as markets such as Brazil are building equipment fleets to support strong infrastructure growth under way."
Tom Riordan, Terex president and chief operating officer, said, "Overall, order activity in most of our product categories increased during the first quarter of 2010 compared with the previous quarter and previous year periods. ... Our Aerial Work Platforms business continues to reflect soft demand from the rental channel, although increased production schedules and a fuller factory workload should improve operating profit performance in the coming months. ... Overall, we see continued non-residential end-market softness in North America and Europe and strength in developing markets for the remainder of the year. We are pursuing initiatives to grow our market share and we have several new product launches planned for this fall."
AWP segment backlog increased 35% compared to March 31, 2009, and increased 28% as compared to December 31, 2009, reflecting a modest degree of ordering that occurred during the first quarter of 2010. Terex said that demand generally remained soft, as customers were waiting until equipment was needed before ordering and the rental channel, the primary customer for AWP products, was focused on purchasing other types of equipment, namely compact construction equipment.
As a whole the Terex Corporation announced a net income for the first quarter of $539.9 million, or $4.98 per share, compared to a net loss of $74.9 million, or $0.79 per share, for the first quarter of 2009. The income from the disposal of the Mining business for $620.4 million accounted for much of this as net sales for continuing operations decreased 3.1%: from $965.8 million in the first quarter of 2009 to $935.9 million in 2010. Net sales decreased approximately 17% from the comparable prior year period when adjusting for the translation effect of foreign currency exchange rate changes and excluding the Port Equipment business, which was acquired in the third quarter of 2009.
Ron DeFeo, Terex chairman and chief executive officer said, "First quarter results were in line with our expectations. Clearly, we had significant gains from the sale of the Mining business, but we also had a stable, but low, level of operating performance from continuing operations. We see tangible signs of an improving environment, with moderately positive order activity in many of our early cycle product categories versus year ago levels. While we believe end markets will not provide much sales volume benefit in 2010, current trends have increased our confidence in a more robust 2011 operating environment. We remain confident in the long-term outlook for our business and are focused on achieving positive earnings per share (EPS) performance exiting 2010, as we have previously indicated."