Q3 rebound for Husqvarna
By Thomas Allen20 October 2020
Sweden-based tool manufacturer Husqvarna has enjoyed a strong rebound in the third quarter of 2020, following a drop in sales in the first and second quarters of the year due to the Covid-19 pandemic. However, the company's plans to streamline its operations are set to make approximately 350 workers redundant over the next three years.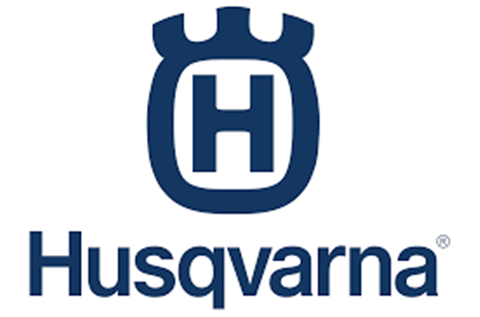 In the third quarter, net sales increased by 14% to SEK9,570 million, compared to the same quarter in 2019. This increase rises to 22% when adjusted for the exit of the Consumer Brands business and changes in exchange rates.
"The performance was supported by a favourable stay-at-home trend and good weather conditions that prolonged the gardening season," according to the company's President and CEO Henric Andersson.
He added that there had been solid improvements in all divisions and key regions; "Our growth was particularly strong in the robotics, battery and watering categories driving Husqvarna and Gardena Division's growth to 27 and 26% respectively. Construction Division's net sales increased by 5% in the quarter."
Meanwhile, operating income was up by 14% to SEK997 million, representing a margin of 10.4%.
This means that for the period between January and September 2020, Husqvarna's net sales were down by 2% on the first three quarters of 2019, to SEK35,260 million. However, when adjusted for the exit of the Consumer Brands business and changes in exchange rates, net sales were up by 5%.
Operating income for the first 9 months of the year was up 9% to SEK4,613 million, representing a margin of 13.1%.
Since the third quarter of 2020, Anders Johanson, Senior Vice President, Innovation and Technology, and CTO, has decided to leave the group. A new business function, Strategy and Innovation, is being formed and the group's management team will change accordingly.
Andersson said, "We are increasing our focus on sustainable solutions with strong customer demand supporting the transition to a lower carbon footprint."
This includes increased investments in R&D, production and go-to-market capabilities for key categories such as robotics, battery and watering solutions, including an increased focus on the professional segments.
He added, "At the same time we will further improve the overall competitiveness in our petrol supply chain by streamlining and reducing fixed costs within our component manufacturing, increasing the level of automation in our factories and by reallocating production volumes among our factories bringing final assembly closer to our customers."
As a result of these changes, Husqvarna's workforce will be reduced by approximately 350 people by 2023. The company estimates it will make annual savings of around SEK500 million over that time.