Qatar's floating hotels
By Andy Brown21 January 2020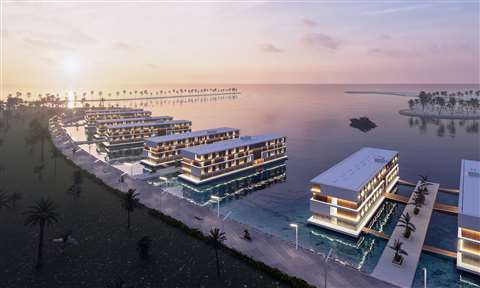 As Qatar prepares to host the 2022 FIFA World Cup it has been announced that a memorandum of understanding has been signed between Qetaifan Projects and Admares that includes the construction and operation of 16 floating hotels.
The hotels will be located on the shores of Qetaifan Island North, Qatar, and provide accommodation for within the fan villages during the 2022 World Cup.
The hotels will be 72m long and 16m wide, with each one consisting of 101 guest rooms, a restaurant, and a lounge bar. All of the 16 four-story hotels will be identical, offering a total of 1,616 floating hotel rooms.
Qetaifan Projects and Admares say that they are committed to delivering sustainable solutions with minimum ecological impact, with the hotels using solar energy.
The hotels have been designed by the award-winning Finnish architect firm, Sigge Architects.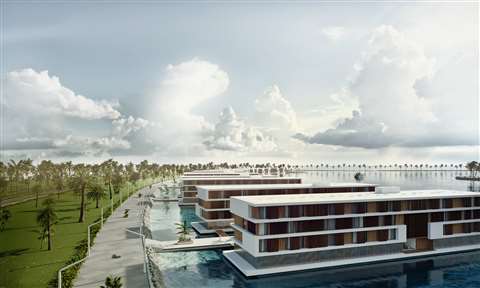 "This is the first time ever that pure floating real estate has been used as a temporary solution for accommodation needs at this scale. These hotels do not require major ports and deep water as their draft is significantly less than large cruise ships," said Mikael Hedberg, CEO of Admares.
"After the World Cup, the hotels can be placed at any coastal location where the water is at least 4m deep. We are excited to be part of the solution for the amount of accommodation needed for the FIFA World Cup 2022."
In view of the proximity of Qetaifan Island North to Lusail International Stadium, which will host the opening and final games of the FIFA World Cup 2022, it is expected that the numbers of tourists and fans using the floating hotels will be high.