Quick Reach invests in hybrid booms
By Euan Youdale08 July 2016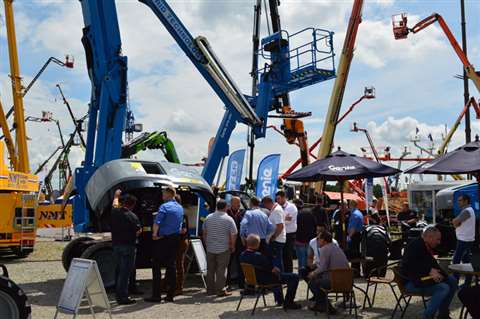 UK rental company Quick Reach has purchased a number of 20m Genie Z-60/37 FE hybrid booms as part of its 2016 expansions plans.
"In my opinion, machines of this type that combine low noise and clean performance are unique and this will become more prevalent on construction sites as they gain popularity," said company director and joint owner David Barton.
Driven by high-efficiency AC motors, and offering the choice of two modes of operation, the Z-60/37 FE combines the benefits of advanced diesel power, four-wheel drive performance and the benefits low weight electric-powered booms, says the manufacturer.
"In the mature UK rental market competition is high in and end customers are becoming increasingly more demanding. As a result, rental yards need innovative, versatile, quality machines to stay competitive and differentiate themselves from their competitors, particularly in the construction and house-building sectors," said John Chandler, regional sales manager, Terex AWP for UK & Ireland.
The Genie Z-60/37FE boom lift provides the choice of two modes of operation: full-electric for full-day emission-free performance on a single charge, or hybrid mode which provides more than a week of run time with a single tank of diesel.
Providing 20m (66ft) of working height, 11.4m (36 ft 7 in) of horizontal outreach and 7.4m (24 ft 3 in) of up-and-over clearance, the Z-60/37FE lift is equipped as standard with a 1.5m (5 ft) jib offering 70° up and 65° down range of motion and a 160° platform rotation.